History postgraduates to help develop museum
02/27/2013 00:00:00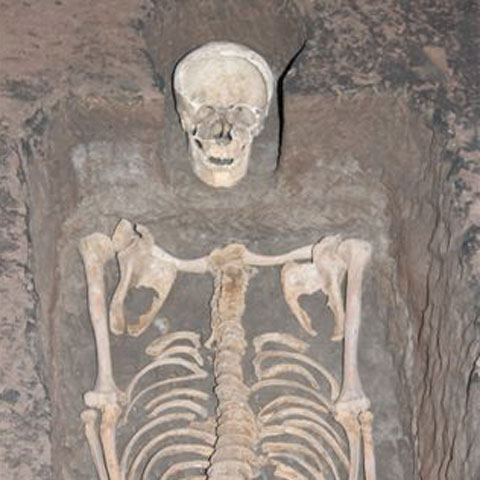 ​Two PhD graduates in Medieval History are to work with the Norton Priory Trust in Cheshire to research the past lives of people whose remains were excavated on the site.

The £20,000 project is part of a new Cultural Engagement Fund pilot scheme from the Arts and Humanities Research Council.

Professor Andrew Jotischky of the History Department said: "This project provides an exciting opportunity for our graduates to use their expertise to engage with historical practice in the Heritage world, and for Lancaster University to be involved in developing educational resources at Norton Priory."

It will enable Lancaster's History Department to develop a close relationship with the Norton Priory Trust, which runs the Priory, a medieval monastery near Runcorn including a museum and gardens. 

Frank Hargrave, Director of Norton Priory said: ""We are thrilled to be a part of this project. Norton Priory is the most excavated monastic site in Europe and, thanks to the support of the University of Lancaster and AHRC, we can really begin to uncover its many secrets.'

The Trust has just been awarded a Heritage Lottery Fund grant of £300,000 for the development of a £5m project to carry out essential conservation work and to design and build a new museum that will increase exhibition space.  This will enable the museum to exhibit more of the collection currently in store and also disseminate knowledge through an education centre.

The PhD graduates Dr William Cook and Dr Michele Moatt will be working with the Trust's Senior Keeper, Lynn Smith, and Director, Frank Hargrave, to research character profiles and histories of key individuals in Norton's history whose skeletal remains were excavated in the 1980s but have not yet been displayed to the public.

This research, to be accompanied by facial reconstructions, will be used to develop new displays and interpretations in the Museum. 

Dr David Robinson of English Heritage said: "Norton Priory has the potential to do what has not yet been achieved in this country – to be a world class Museum with a focus on medieval monasticism".