Heart patients to benefit from technology pioneered in the aviation industry
08/08/2012 00:00:00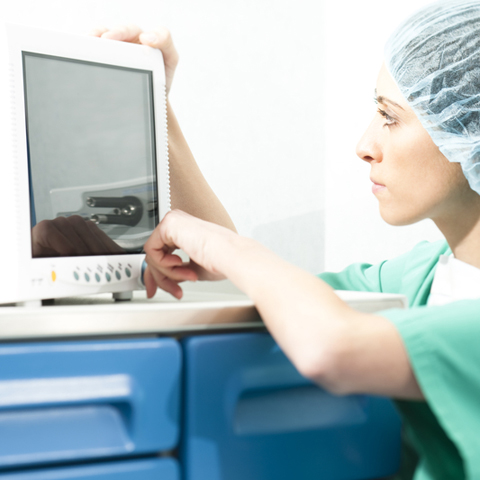 ​Researchers in the North West are investigating whether tools pioneered in aviation security can be used to help prevent complications after surgery.
A team from the Academic Surgery Unit at University Hospital of South Manchester led by Professor Charles McCollum is collaborating with Lancaster University to develop new technology for healthcare based on an aviation security system designed to give pilots maximum information about the health of their aircraft and advance warning of problems.
Lancaster University Aviation Security expert Professor Garik Makarian is drawing on his years of experience to develop a real-time patient monitoring and risk prediction system, similar to those used by pilots to monitor the safety of their aircraft.
Professor Garik Makarian said: "There are a lot of parallels between flying an aircraft and observing a critically ill patient. Both the surgeon and the pilot are dealing with a lot of information coming from a variety of sensors. They both need to know not only what is happening now but what might happen in the future and safety is absolutely critical.
"During a flight a pilot has to make decisions based on complex information coming from up to 1,000 sensors in the plane. He or she needs to know, not only what is happening to the aircraft right at this moment, but what is likely to happen in the future.
"When a patient is critically ill or recovering from surgery, doctors monitor the patient's blood pressure, temperature, pulse and other vital signs very closely but have to rely on their experience to predict what is likely to happen next. Pilots have the additional benefit of tools to help them do that. This new tool has the potential to give doctors an extra layer of intelligence to draw upon."
The new tool is being designed to make sense of a diverse range of patient data to provide health care professionals with a clearer indication of what might happen to their patients in the near future; buying them precious time to take preventative action. Doctors can then potentially access this information at any time, even from home on their laptop or phone.
The tool is in the early stages of development but once up and running it is hoped that it will have applications in a number of different healthcare settings.
Professor Charles McCollum said: "The University Hospital of South Manchester is one of the largest surgical centres in the UK and our Academic Surgery Unit has a track record in predicting the risks associated with surgery. This collaboration with Lancaster University has enormous potential to really benefit patients."
Dr Stuart Grant, Research Fellow in Surgery, who works on the project, said: "There are vast amounts of clinical data currently collected which is not analysed in any meaningful way. This tool has the potential to identify subtle early signs of complications from real time data. If the aviation technology can be successfully transferred to healthcare it has the potential to provide doctors with information which could improve outcomes for patients."