Former nurse becomes CEO after MA in Hospice Leadership
08/16/2012 00:00:00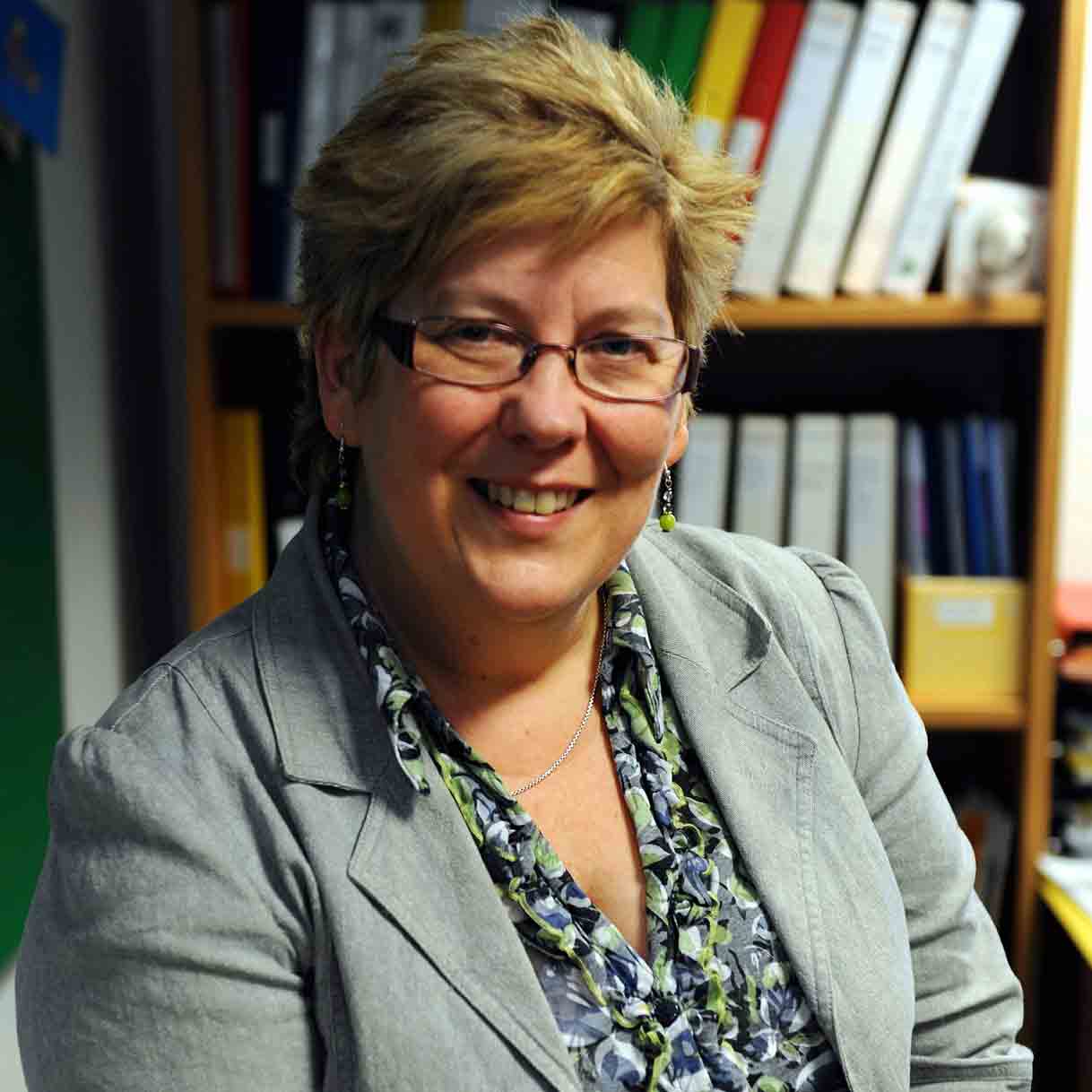 ​A West Cumbrian nurse has become one of the few women in the country to become the CEO of a hospice after completing an MA in Hospice Leadership at Lancaster University.
Linda Hewitt, one of a group of influential nurses who fought to establish hospice care in West Cumbria 25 years ago, has been involved in caring for terminally ill patients in their own homes throughout her professional life, first as a community nurse and later as a Macmillan Clinical Nurse Specialist .
And despite leaving school with no O-levels, she has enjoyed academic success throughout her career, completing a BSc Hons in Community Nursing in 1998 and going on to become clinical services manager at Hospice at Home, the organisation which she had been instrumental in setting up in the 80s.
As her level of responsibility grew, colleagues encouraged her to complete an MA but initially she lacked confidence to apply. Then in 2008 Lancaster University launched its MA in hospice leadership.
Linda said: "If ever there was a masters programme for me then this was it. I have been totally committed to hospice work throughout my life both as a nurse and as a fundraiser and this was exactly the opportunity I needed. I was one of the first people of the first cohort to sign up.
"Being a nurse, I needed to develop my business management skills and get to grips with the theories of how organisations work.  I really enjoyed learning about strategic management and had to concentrate very hard on the finance module but these were the areas that helped me the most."The first residential module was an incredible experience.  We learned an awful lot about ourselves and our thought processes. I met some amazing people from a real cross section of backgrounds from chief executives and directors of nursing to HR managers but we all shared a commitment to hospices and their work. We formed strong bonds during the course and our group is still in touch today."
After graduating with her MA, Linda was approached by the board of Hospice at Home West Cumbria who asked her to consider applying for the role of Chief Executive Officer.
"I was delighted and honoured that the board approached me. I took up the post in May this year."

Challenges facing hospices in the future are huge; the uncertainly of new health reforms, securing funding in a challenging economic climate, negotiating new clinical commissioning models, but Linda's MA and decades of experience of clinical practice have given her the confidence and skills to take on the role. 
"I feel nervous, it is a huge step forward for me and I have got a lot to learn but I draw strength and support from the network of people I met on the MA – other chief executives in hospices around the country who are in regular contact sharing information and solutions to common problems – and I also have the support of my board which is so important.
"It is a privilege to care for people at such a vulnerable time in their life. People never cease to inspire me with their courage and determination.  Letting go of the clinical practice is going to be difficult but fundamentally I know that care is still being delivered to a high standard by our team and this role gives me an opportunity to influence how that care is being delivered in our community."
Sally Watson, Director of the MA in hospice leadership, said: "The Masters programme was designed to integrate leading edge thinking, robust theory and leadership development.  There have been many success stories throughout the programme as participants applied their learning to their hospices. Linda's success is a personal career achievement which has been attributed to the Lancaster approach to learning.
"It is a privilege to work with dedicated professionals in the hospice sector and thanks to the support of our tutors and individuals such as David Prail, CEO, of Help the Hospices and Professor Sheila Payne, Director of the End of Life Observatory at Lancaster, the programme we offer is unique."