Researchers to present at the House of Commons
02/13/2013 00:00:00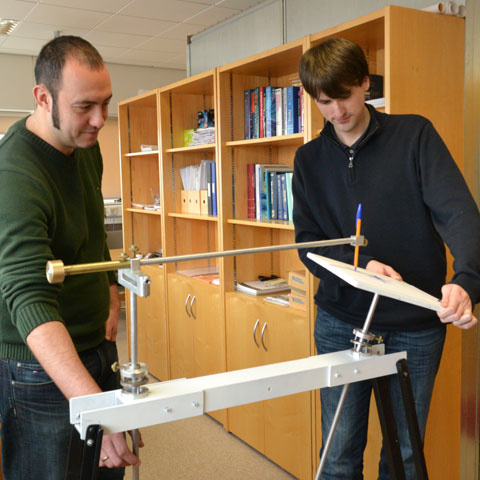 ​Two researchers from Lancaster University have been chosen to present their work at the House of Commons as part of an annual event showcasing the work of the UK's best early career scientists, engineers and technologists.

Dr Tomislav Stankovski and PhD student Philip Clemson are both from the Physics Department. They will present their research to a panel of judges on March 18 during National Science and Engineering Week as part of the competition SET for Britain.

The competition is open to early-stage and early-career research scientists, engineers and technologists. Prizes will be awarded for the scientific posters presented in each of three disciplines (Biological and Biomedical Science, Physical Sciences and Engineering) which best communicate high level science to a lay audience.

Each section has a separate two-hour poster exhibition and judging session during the day, ending with a reception and prize-giving at the House of Commons terrace marquee. 

Phil Clemson studied for a PhD in Physics after gaining a first class Physics with Astrophysics and Cosmology degree from Lancaster University. He is now researching how living systems like the heart and lungs change over time in order to better understand how they interact.  He is hoping to do postdoctoral research looking at EEG scans of the brain. 
He said: "Lancaster is the only place in the UK where I could study at the intersection of medicine, biology and non-linear physics. This SET for Britain nomination is excellent and will be a big help in my career. I am pleased by the chance to show my project in the Commons. It's a great opportunity."    

The other finalist is Dr Stankovski, who recently finished a PhD in Physics at Lancaster University. His research relates to the inference of time-evolving coupled systems, as applied to life sciences.

He said: "It's exciting to go to the Commons and I am looking forward to it. It's very rewarding to see that the hard work doing a PhD is appreciated."