Festival brings the tropics to town
02/20/2012 00:00:00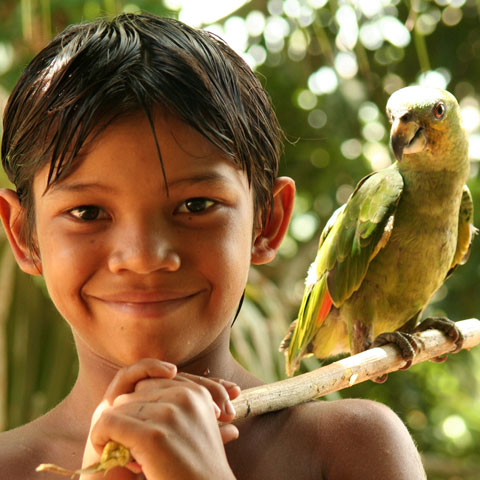 ​Researchers from Lancaster University are bringing a flavour of the tropics to town this month.
A two-week long festival of lectures, exhibitions, film, music and dance will be held at The Gregson Centre, Lancaster.
Launching 7.30pm on February 24 with a concert featuring tropical tunes from Brazilian drumming to a Bossa Nova band, the event is designed to demystify the tropical rainforest and give Lancaster University's 15 researchers working in the tropics a chance to discuss their field work in places from Africa to the Amazon.
Current research examines a range of topics, from looking into the effects of wildfires and logging on biodiversity and carbon emissions, to finding the balance between agricultural development and environmental protection. 
Lancaster researchers are keen to give people a taste of their work with free talks at The Gregson on February 26 and March 4 from 4pm.
Events over the two weeks also include a photography exhibition and free workshops including African Drumming on 25 February, Yoga on March 3 and Zumba on March 4.
PhD student Erika Berenguer, who was born in Rio and now divides her time between field study work in Brazilian forests and life at Lancaster University, said: "Between us we have years of experience of working in the tropics and we have a good understanding of the place and its people. 
"Yes, there are exotic animals and huge trees, but there are also farmers and land owners and important environmental changes happening in this region. It isn't just a case of good guys and bad guys.
"We really hope people in Lancaster come along, try something new and have some fun."

For further information please go to the festival's facebook page  or contact  Erika Berenguer – e.berenguer@lancaster.ac.uk