Faculty of Health and Medicine in partnership with Blackpool Teaching Hospitals
03/07/2012 00:00:00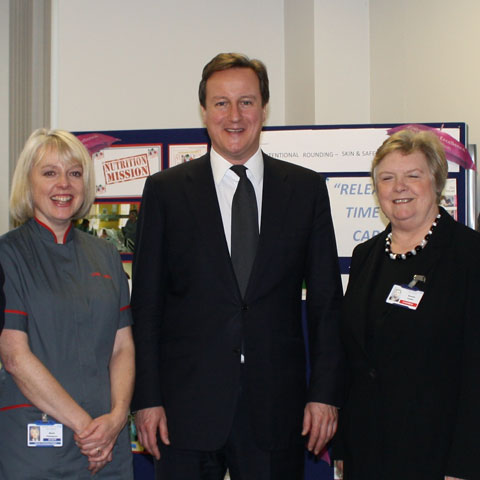 ​Blackpool Teaching Hospitals NHS Foundation Trust welcomed Prime Minister David Cameron on the day he announced a package of measures to improve standards of care in hospitals.

One of the measures announced was about leadership on wards.  Blackpool Teaching Hospitals NHS Foundation Trust has over the last year been investing in the role of the Ward Manager in partnership with the Centre for Training and Development (CETAD) at Lancaster University.

All forty ward managers in the Trust completed a Postgraduate Certificate in Organisational Change (Health Care) which gives them a critical understanding of the concepts associated with work based change, leadership and management. 

CETAD is a specialist work based learning centre which is part of the Faculty of Health and Medicine.  It offers innovative programmes that deliver relevant knowledge and skills that can be applied directly to the workplace with immediate impact. 

Mr Cameron said he was extremely impressed with the innovative work taking place at Blackpool and that it was important best practice such as this was shared across the NHS.