Waitrose Centre Co-ordinator
06/30/2005 11:59:27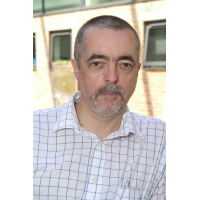 The Lancaster Environment Centre has appointed a co-ordinator to its new Waitrose Centre - the first ever Centre for Sustainable Agriculture in the UK.
Neil Bragg, Product Development Manager and Director of Bulrush Horticulture Ltd, has taken up the post and will now drive forward work at the Centre - which is part of LEC's Centre for Sustainable Agriculture.
The Waitrose Centre opened this year provides academic research, training to professionals working in the food industry.
Mr Bragg will work with Waitrose's suppliers to identify key problems that would benefit from further scientific research. He will then work with LEC scientists to devise a research programme to tackle those problems and come up with appropriate recommendations.
The research areas will include:
Pesticides - Working to produce zero pesticide residues on all food products.
Water – Reducing water waste and improving efficiency.
Organic Produce – Improving quality and consistency of organic food.
Food safety - Food safety training.
Plastics – Research into how the use of plastic in growing crops impacts upon the visual landscape.
Launched by a partnership between Waitrose and the Lancaster Environment Centre (LEC), the Waitrose Centre focuses on issues such as improving food quality as well as reducing the impact of food production on the environment. It will also seek to develop new ways of integrating agriculture with regional development.
The centre is one of five key areas identified by LEC as in need of academic research ranging from sustainable energy to water and chemical management. This unique development has been enabled by the generous support of both Waitrose and its supply chain companies.
Mr Bragg spent his early career working for ADAS (Agricultural Development and Advisory Service) and in his current position within Bulrush Horticulture provides consultancy services to the UK and European horticultural industry.
Mr Bragg has recently completed his tenure as Chair of the British Bedding and Pot Plant Association and is currently Vice-Chair of the Horticulture LINK management committee of the Department for Environment, Food and Rural Affairs (DEFRA).
He said: "I am delighted to have taken up this post at the Waitrose Centre. The Centre offers a great opportunity to bring top researchers and food suppliers together to solve some of the challenges facing modern food production processes. "
Professor Bill Davies, Co-Director of LEC, said: "This is a really exciting development for the University. The Waitrose Centre will take forward the need to refine food production in harmony with the environment."