Students call on community to take part in 'It's a knock out' charity challenge
04/30/2010 17:03:35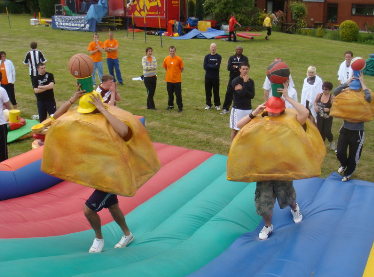 Lancaster University Student Union has organised a series of charity challenges as part of the annual Roses sporting tournament with York University.
The Student Union is calling on the local community upon to take part in an 'It's a knock out' at Lancaster University on Sunday, 2nd May, 2010 in aid of Cancer Care.
Based on the popular TV program, the challenge will see teams battling it out a test of skill, judgment, talent and luck to score points. Huge inflatables, water, foam and great fun are promised and amusing costumes are definitely encouraged.
Alongside 'It's a knock out' the Student Union has also organised a series of charity fun runs through the University grounds.
There are three courses - 10K, 5K and a 1.5K - all marked out using the latest GPS technology to ensure accurate times for those of a more competitive nature.
Project coordinator James Perrin said: "We are looking for individuals, groups and businesses from the local community to take part in both the knock out challenge and the fun run.
"The events aim to bring together members of the community with Lancaster University students to raise money for Cancer Care and of course have loads of laughs."
Times and entry fees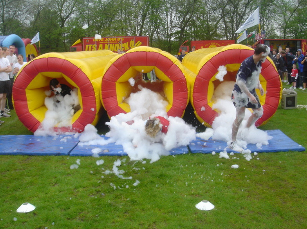 Entry fees and times for 'It's a knock out'
· £50 per team
· Teams must be 6 – 10 people
· Two sessions available to sign up for
· 9am start or 1pm start



Entry fees and times for the Fun run are as follows:
· 10k (entry fee £7) 10 30am
· 5k (entry fee £5) 11 30am
· 1.5k (entry fee £2) 11am
Sponsorship money raised will all go to Cancer Care.
For further information or an application form contact: James Perrin – Project coordinator
Tel: 01524 592266, Fax: 01524 846732, Email: j.perrin@lancaster.ac.uk