Arts Events
01/30/2008 10:31:37

Jack Hylton and his Orchestra

14 December – 25 February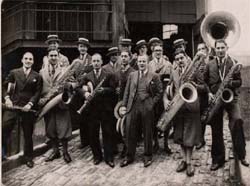 Jack Hylton and his Orchestra
An exhibition featuring music and memorabilia from Jack Hylton's years as a band leader 1920 to 1940. 14th December 2007 to 25th February 2008. A Floor Purple Zone.

For opening times telephone 01524 592517
Or see
http://libweb.lancs.ac.uk/open.htm

Ruskin Library Exhibition

12 January – 6 April
Sketching from Nature: 'perceptions of the beauty of the natural world'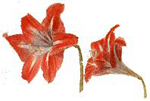 Emily Warren Lillies
The idea for this exhibition has grown from the educational workshops run by the staff of the Ruskin Library for primary school children (seven to eleven year olds). The workshops are loosely based on the theme of the natural world, and aspire to introduce young people to Ruskin and his work and ideas, and to apply his teaching methods in a practical way. We hope to be able to show some work by some of our young visitors along side that of Ruskin's other students.

Ruskin Library open daily, Monday - Saturday 11 - 4, Sunday 1 - 4. Admission free

Nuffield Theatre Presentations


20 & 21 February @ 8pm

ACT ONE: A Double Bill
Vincent Dance Theatre
The Nuffield Theatre at Lancaster Universityis delighted to welcome back the ensemble group Vincent Dance Theatrewith their first ever double bill of solos, featuring two exquisite and talented Polish performers: Janusz Orlik, born in Konin, and Aurora Lubos.
Test runoverwhelms the senses senses in a blistering display of powerhouse dance combined with a beautiful soundtrack played live on two violins. Starting with a gentle, intimate solo, Janusz's movements are shaped by the music of the two musicians who share the space with him. This culminates in a complex game in which the dancer and musicians battle to keep control of the stage.

Look At Me Now, Mummy is an intimate, funny and moving portrait of a woman lost in her own over-zealous imagination, as Aurora, after taking a break to have her first child in Poland, contemplates motherhood and the trials of domesticity.
Both pieces feature the company's trademark humour, passion and raw physicality, combined with great music. The Nuffield Theatre is proud to offer an evening of the highest entertainment for all lovers of dance.
"Brave Intelligent Intertainment" The Times

For further information on ACT ONE or Vincent Dance Theatre, please visit: www.vdtactone.co.uk, Also – a Polish Langauge version of the Website is available at:
www.vdtactone.co.uk/pl
www.nuffieldtheatre.com, boxoffice@nuffieldtheatre.com 01524 – 594151


Peter Scott Gallery Exhibtions

28 January – 14 March 2008

Joan Miro and the Surrealist Movement

Main Gallery and Manton Room

An exhibition of Miró's 'Constellations' prints will be on display at the Peter Scott Gallery at Lancaster University from 28 January until 14 March. The 'Constellations' series of paintings was created by the Catalan artist Joan Miró (1893-1983) between January 1940 and September 1941, whilst fleeing war-torn France for Palma de Mallorca, and is generally held to be one of his greatest works. These pochoir prints based on the original gouache paintings were produced in 1959 by Pierre Matisse, and are accompanied by poems by the French writer and theorist André Breton (1896-1966), author of the Surrealist Manifesto. The 'Constellations' prints are part of the Peter Scott Gallery Trust Collection at Lancaster University.

On display in the upper gallery is a selection of photographs by Lee Miller and Roland Penrose on loan from Falmouth Art Gallery. An iconic figure, Lee Miller (1907-1977) worked as a fashion model in New York in the 1920's, before becoming a fine art photographer in Paris, and an acclaimed photojournalist and war correspondent during the Second World War. Her life and work were celebrated in a recent exhibition at the Victoria and AlbertMuseum, London. Roland Penrose (1900-1984) was a surrealist painter and poet, and author of many books on the surrealist artists including Joan Miró. He organised the International Surrealist Exhibition of 1936, and was the co-founder of the Institute of Contemporary Arts in London.

****************

Illustrated Lecture: The Legendary Lee Miller

4 March 2008, 7pm, Elizabeth Livingston Lecture Theatre, Lancaster University

An opportunity to hear Anthony Penrose deliver a talk about Lee Miller's stunning photographic work and her fascinating life. Anthony Penrose is the son of Lee Miller and Roland Penrose and author of The Lives of Lee Miller.

£4 per person (Free to Friends of the Gallery and NUS card-holders), Please call 01524 593057 or e-mail galleryenquiries@lancaster.ac.uk for information and to book.

******************************

4 March: Lunchtime Lecture "Creating an Archive"

1pm in the Peter Scott Gallery. The Lee Miller Archive. A talk by Antony Penrose, Director of the Lee Miller Archiveand Poland Penrose Collection based at Farley Farm Sussex.

Please call the gallery to reserve your place.

Supported by the Granada Foundation


*********************************

28 January - 14 March 2008

Royal Lancastrian Pottery

Ceramics Room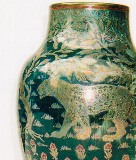 Vase by Richard Joyce, Peter Scott Gallery, Lancaster University
A treasure-trove of lustreware ceramics by Richard Joyce (1873-1931), including recent donations to the Peter Scott Gallery's significant Royal Lancastrian Pottery collection. Joyce had a long career at Pilkington's Tile & Pottery Company, and was noted for his fish and animal designs.
Gallery Open
Mon-Fri 11.00am-4pm
and late
Thurs 11.00am-9.00pm
. Free Admission – Tel: 01524 593057
www.peterscottgallery.com

PETER SCOTT GALLERY, Lancaster Institute for the Contemporary Arts, Lancaster University, LA1 4YW