"The Cell Cycle and Cancer"
01/16/2004 16:50:45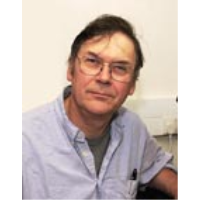 Joint recipient of the Nobel Prize in Physiology or Medicine 2001, "for discoveries of key regulators of the cell cycle", Professor Tim Hunt FRS from the London Research Centre will be delivering a special seminar, "The Cell Cycle and Cancer", on Wednesday 21st January at 4pm in the Biological Science Lecture Theatre.
Professor Hunt, received his PhD from Cambridge University in 1968 and then continued on to do Postdoctoral work at the Albert Einstein College of Medicine, New York, and also at the Department of Biochemistry, University of Cambridge, he joined ICRF in 1990.
The Seminar is being kindly sponsored by the Society for Experimental Biology and an open invitation is extended to anyone who would like to attend.
For further information on this special seminar, please contact F.BENSON@LANCASTER.AC.UK