Wayne Hemingway to Give Free Master Class
12/01/2009 11:00:10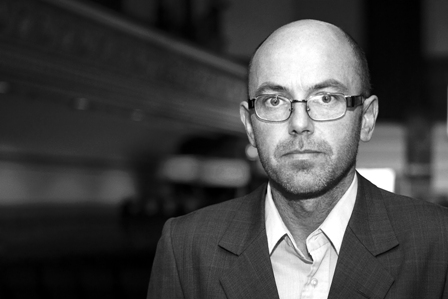 Wayne Hemingway
Local business leaders are invited to attend the free master class at Lancaster University with Wayne Hemingway founder of Red or Dead and Hemingway Designs.
The design entrepreneur will be addressing an audience of SME owner-managers at the Institute for Entrepreneurship and Enterprise Development's (IEED) Christmas event at Lancaster University Management School (LUMS) on 8th December.
Wayne will outline why a recession can be a great time to start a business and share some of his own experiences.
Business owner managers are invited to attend the free event which includes festive networking and a Christmas buffet.
IEED is a department at Lancaster University Management School that offers funded business support to small business owner managers throughout the North West of England.
Wayne Hemingway was born in Morecambe and was the founder of fashion label Red or Dead which he sold in a multi million cash sale. Since then Wayne has been involved in a number of impressive projects and set up Hemmingway Design which specialises in affordable and social design.
The masterclass is part of the LEAD programme, an innovative Leadership & Management programme aimed at SME owner-managers designed by Lancaster University Management School in 2000 to help develop and grow their businesses. Business owners are invited to attend the masterclass to sample the style of the LEAD course and find out more about what IEED have to offer local businesses.
IEED also offer a number of programmes and student projects that are designed around the needs of small businesses focused on the topics of marketing, innovation, human resources, leadership, strategy and management. This event provides an ideal opportunity for businesses to find out more and experience a masterclass.
The event will take place on December 8th from 18:00 – 20:30. Places are limited and will be reserved on a first come, first served basis, to book a place please contact p.hodges@lancaster.ac.uk or 01524 510702.