New Director of IEPPP
03/17/2004 10:40:37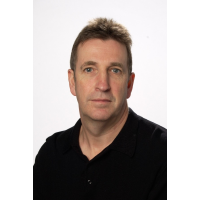 David Archard is the new Director for the Institute for Environment, Philosophy and Public Policy (IEPPP).
David arrived in Lancaster in September 2003, after spending 8 years in Scotland at the University of St.Andrews as a Reader in Moral Philosophy and played a major role in its Centre for Ethics, Philosophy, and Public Policy.
After completing his PhD David took up a position in the Northern Ireland Polytechnic in 1976 (now part of the huge multi-campus, University of Ulster), where he taught philosophy until 1995. David describes his time in Ireland as "a formative experience teaching against the background of the 'troubles', and teaching students from a variety of backgrounds". Amongst his students were a sister of a dying hunger striker, a Nobel Peace Prize winner, the 'intelligence officer' of the local Loyalist paramilitary, and a convicted but released paramilitary killer.
In speaking about his new role within IEPPP David says he aims to develop the Institute into a major interdisciplinary research centre within the highly successful Faculty of Social Sciences, facilitating collaborative research between philosophers and social scientists within the terms of a public policy remit.
The Institute already has considerable, and internationally acknowledged, strengths in environmental philosophy, and also contains within its administrative ambit CESAGen, a major ESRC funded research centre at Lancaster and Cardiff, devoted to the study of the social, economic and ethical implications of the new genomics.
David's research interests lie in the areas of children, the family and the state; sexual morality and the law on sex; and, more generally, in political and legal philosophy. He has published two books and co-edited a collection of essays on children and children's rights, a book on sexual consent, and has a forthcoming book on the subject of rape.