New Ceremonies and Events Officer for Lancaster
01/09/2006 10:51:28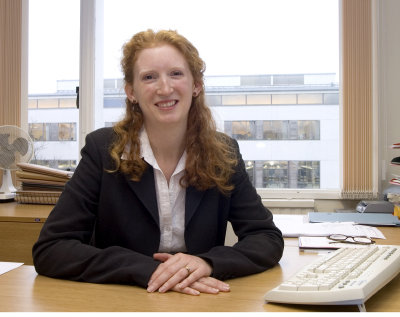 Ceremonies and Events Officer, Sarah Wroe
Lancaster University has appointed a new Ceremonies and Events Officer.
Sarah Wroe, who took up the post on January 3 2006, previously worked as Head of Events for Business in the Community, London, where she organised a number of high profile events over her seven years at the helm including an awards dinner for 1,700 at the Royal Albert Hall.
In her new post at Lancaster University she will co-ordinate a busy programme of events including Bachelor and Higher Degree ceremonies, conferment of Honorary Degrees and one off major events such as launches, funding announcements and dinners.
Mrs Wroe, who takes over from Diane Duke who began working for Lancaster University in 1993, said she was looking forward to working in a University.
She said: "I am excited about being back in a learning environment again. I am keen to build on the events knowledge and experience I gained through working for Business in the Community and am looking forward to tackling new challenges."
The Ceremonies and Events Office is responsible for organising ceremonies for thousands of students receiving degrees from Lancaster University, Edge Hill College of Higher Education and St. Martin's College each year.