Robert Fisk lecture
10/05/2006 10:03:07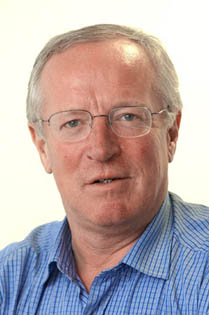 Robert Fisk
The award-winning journalist Robert Fisk gave the inaugural Peace Studies lecture at the Richardson Institute for Peace and Conflict Research at Lancaster University.

Mr Fisk is the Middle East correspondent for The Independent and a distinguished alumnus of the University.

The Richardson Institute specialises in research and teaching about ethnic conflicts and political negotiations within deeply divided societies.

The Director of the Institute, Dr Feargal Cochrane, said: "Each year a leading commentator working in the area of peace and conflict research is invited to give the Peace Studies lecture at Lancaster. Robert Fisk is a seasoned foreign correspondent and has covered conflicts across the world over the last 30 years.

"As a distinguished alumnus of Lancaster University and recipient of the Alumni Award for Achievement in 2001, Robert Fisk commented on his experiences of reporting on international political conflicts, focussing in particular on his reporting of the Middle East."

Robert Fisk graduated from Lancaster University with a BA in English Literature in 1968. He served as Belfast correspondent for The Times from 1972 to 1975, later becoming Middle East correspondent until 1988 when he moved to the Independent in the same role.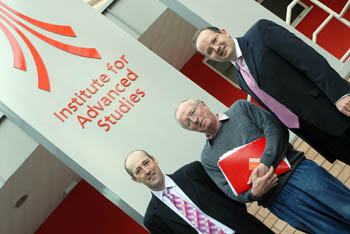 Dr Feargal Cochrane, Robert Fisk, Professor Tony Gatrell
He has covered the 1979 Iranian revolution, the 1980 Iran-Iraq war and the 1991 Persian Gulf War. He has also reported on the Arab-Israeli conflict and the conflicts in Kosovo and Algeria. He is one of the few western journalists to have interviewed Osama bin Laden – three times – and he has lived in Beirut for over 30 years.

He received an Amnesty International UK Press Award in 1998 for his reports from Algeria and again in 2000 for his articles on Yugoslavia. He received the British Press Awards' International Journalist of the Year seven times and twice won its Reporter of the Year award.

He is also a best-selling author and his most recent book, The Great War for Civilisation: the Conquest of the Middle East (Harper Collins 2006), will be on sale at the event.