Talks to test the grey matter
01/07/2005 10:39:49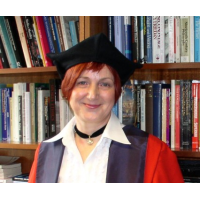 Lancashire residents will be given a chance to test their grey matter alongside top philosophers this year.
Lancaster University is hosting a series of cutting-edge debates by five internationally- renowned philosophers.
The new public lecture series will see academics from a cross section of leading British Universities tackle issues from human genetic modification to the moral responsibilities of politicians.
The talks, which are held at the Gregson Centre, Moor Lane, Lancaster, are free and open to all.
Organised by Lancaster University's Institute for Environment, Philosophy and Public Policy, the lectures have been funded by the Royal Institute of Philosophy - a major philosophical organisation within the UK devoted to the public discussion and dissemination of philosophy - which has approved the creation of a new branch at Lancaster.
Talks are on the 18 Jan, 15 Feb, 15 March, 26 April and 17 May. All start at 6.30pm.
The schedule is as follows:
18 Jan - Risk, fear and blame - Prof. Jo Wolff, University College London
15 Feb - Should we genetically enhance human beings? - Prof. John Harris, Manchester University
15 March - Responding to crime: Restorative justice or punitive justice - or both? - Prof. Anthony Duff, Stirling University
26 April - Innocent before God: Politics, morality and the case of Billy Budd.- Prof. Sue Mendus, York University
17 May - Food choices and public policy in the postgenome era - Prof Ruth Chadwick, Lancaster University.
For further information please contact R.V.Cooper@lancaster.ac.uk, Tel 01524 549702.