'Dotty' Idea Scoops Royal Society Award
05/31/2009 22:48:24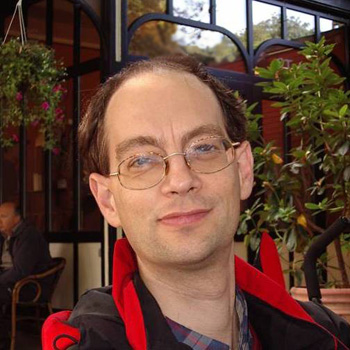 Dr Manus Hayne
A Lancaster University Physicist has been given a Royal Society award to support his work exploring next-generation computer memory.
Dr Manus Hayne is investigating the feasibility of using self-assembled quantum dots as the basis for ultra-fast computer memories.
Quantum dots - tiny droplets of semiconductor material - could hold the key to bigger, quicker computer memories.
Dr Hayne has been awarded one of nine prestigious Brian Mercer Feasibility Awards to help take his work a step further.
The award was presented at the annual Royal Society Labs to Riches event in London.
Dr Hayne said: "Conventional silicon-based computer memory will soon reach its limit, so we really need to find a solution which has better performance.
"This collaborative project between Lancaster University and QinetiQ is investigating the possibility of developing a totally new type of computer memory."
Sir Peter Williams, Vice-President of the Royal Society, said: "Science has the potential to solve some of the greatest challenges facing the world at the moment but only if we continue to invest in good ideas. We need to be on a constant look-out for the next big thing and then willing to support it when it comes along."
The Brian Mercer Feasibility Awards were established by the Royal Society in 2001 as the result of a generous bequest from the late Dr Brian Mercer - an enthusiastic inventor and entrepreneur.
For further information on Dr Manus Hayne's research please go to http://www.lancs.ac.uk/depts/physics/staff/hayne.htm .