Martin Bell to give public lecture at Lancaster
09/06/2007 14:24:58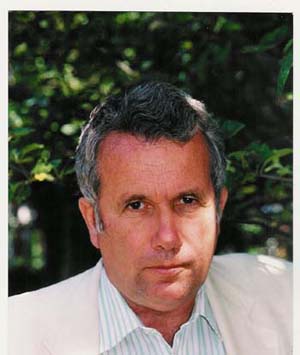 Martin Bell
The distinguished former BBC Foreign Affairs Correspondent Martin Bell OBE is to give a public lecture at Lancaster University.
Mr Bell will speak about his long career as war reporter and then MP for Tatton in a lecture entitled "Reflections on War, Peace and Politics" on October 18th.
The event is being organised by the Department of Politics and International Relations in association with the Richardson Institute for Peace and Conflict Resolution - which is based within the Department - and the United Nations Association.
The Institute's Director Dr Feargal Cochrane said: "Martin's focus on the role of the media in sanitising conflict and the futility of war in the modern world are central issues for the Richardson Institute's research and teaching priorities and for everyone who is interested in the dynamics of armed conflict.
"Martin Bell has been a witness to conflicts around the world many of which remain the focus of interest for researchers and students at Lancaster today."
In his 30 year career with the BBC, Martin Bell covered 11 conflicts and reported from 80 countries. While covering the war in Bosnia, he was seriously wounded by shrapnel while recording a report. He was noted for often wearing a white suit.
He won the Royal Television Society's Reporter of the Year Award in 1977 and 1993 and was awarded the OBE in 1992.
In 1997, Martin Bell left the BBC to stand as an independent candidate in the Tatton constituency in Cheshire, where the sitting MP, Neil Hamilton, was embroiled in allegations of "sleaze". He was confronted by an irate Christine Hamilton in public but this did not deter voters from electing him MP with an 11,000 majority, overturning a Conservative majority of 20,000.
He promised to serve for one term only in Tatton, although he later stood unsuccessfully as an independent in Brentwood and Ongar in the 2001 election and again for the European Parliament in 2004.
In 2001, he was appointed UNICEF UK Ambassador for Humanitarian Emergencies, where he was given the organisation's 60th Anniversary Award for his significant contribution to UNICEF UK in the world of media and journalism.
This is the second lecture at the Richardson Institute, which was established in 1959 as the first peace research centre in Britain. The inaugural lecture was given in October last year by Robert Fisk, Middle East Correspondent of The Independent.
The lecture is from 6.30pm to 8pm in the George Fox Lecture Theatre One. Admission is free and a ticket is not required.
In a recent UK National Student Survey, the Department of Politics and International Relations at Lancaster was ranked 1st in teaching and 4th overall in the UK.
http://www.lancs.ac.uk/users/richinst/index.htm
http://www.lancs.ac.uk/fass/politics/index.php
http://www.unicef.org.uk/celebrity/celebrity_biography.asp?celeb_id=3&nodeid=celeb15&section=2