Experts examine the potential for self-driving cars in the UK
12/04/2012 00:00:00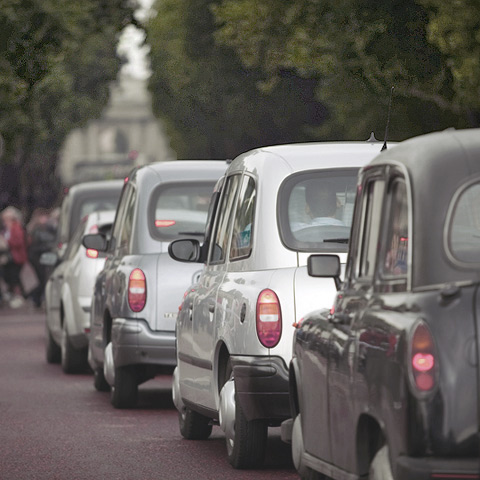 ​Researchers from Lancaster University Management School have explored what it would take for driverless vehicles to become commonplace on UK roads.
They highlight the potential benefits of self-driving cars, such as increased road safety and less traffic, but stress that a range of barriers need to be overcome before people buy them en masse.

The report Self driving cars: a case study in making new markets is by Professor Luis Araujo, Dr Katy Mason and Dr Martin Spring from  Lancaster University Management School.

Professor Araujo said: "Self-driving cars could bring huge benefits, but they are still a long way from becoming an everyday reality. We must persuade a range of constituencies that self-driving cars are the way to address the transport problems of the 21st century, as well as being a safe and effective technology. Markets are social constructs as much as they are technical and economic constructs. We need to think more about how new technologies interact with existing infrastructures.

"When the first cars were developed over a century ago, drivers often found themselves stranded if they broke down, with only a token repair and refuelling services network available to deal with problems. Autonomous cars may face the same issues. Equally, there may be serious questions about legal liability should self-driving cars be involved in road accidents.

Lastly, the security of the digital systems self-driving cars run on could present a further set of challenges. Unless these issues can be satisfactorily addressed, self-driving cars are unlikely to take off."

Self-driving cars are one of the many new technologies, like 3D printing, which could transform the UK economy.

The Government must do more to turn these new technologies into jobs and growth, according to a report by the business-backed Big Innovation Centre, an initiative of The Work Foundation and Lancaster University.

Andrew Sissons, co-report author of "Market Making: A modern approach to industrial policy" and researcher at the Big Innovation Centre said: "The Government has identified a large number of technologies that could transform the UK economy – 53 of them to be precise – but it must go further in helping entrepreneurs bring them to market. There are a whole series of barriers facing new technologies, and individual businesses and entrepreneurs can rarely tackle them alone. Often they need help from governments."