Director for new Lancaster Leadership Centre
02/17/2005 11:41:06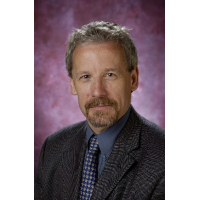 When the glittering new Lancaster Leadership Centre ( LLC) opens its doors this month for business there will be a new face at the helm.
Professor Keith Grint has been appointed by Lancaster University to take up the post of Director of the LLC from Oxford University where he taught from 1992 to 2004 at the Saïd Business School and at Templeton College.
The Centre, based in Lancaster University's world-class Management School, is housed in a £10 million state-of-the art building which was co-funded by the Northwest Development Agency (NWDA).
Leadership research and development have been a key part of the management School's activities since 1977. The new centre provides a physical focus for this work, creating a networking hub to develop strong links across the University and with external partners. The new building, which includes meeting spaces and lecture theatres, also offers significantly improved postgraduate facilites.
As director of the Centre, which is due to be officially launched in May, Professor Grint will oversee its development as the primary focus for Leadership Studies in the region and build on its international profile.
He will also lead a team of researchers from across a range of Lancaster University departments and institutes who have an interest in Leadership.
He said: "Lancaster's reputation for Leadership Research and Development is well recognised in the academic world. This centre now provides a building to match that reputation."
He added: "We know that an organisation's success depend on its networking ability and the great thing about this new building is it is designed to give people space to do just that."
Professor Grint worked in various industries for ten years before entering academia. He then went on to complete a sociology degree at the Open University and another in politics at York University. He was a Junior Research Fellow at Nuffield College, Oxford before going on to teach at Brunel University between 1986 and 1992. From 1992 to 2004 he taught at Oxford University, both at the Saïd Business School and at Templeton College.
Professor Grint and Professor David Collinson, also of the Lancaster Leadership Centre, co-edit the new international journal 'Leadership'.
The Lancaster Leadership Centre is due to be launched in May. For further information on the LLC go to http://www.lums.lancs.ac.uk/leadership/