Lancaster ranks highly for student satisfaction
12/30/2007 12:46:38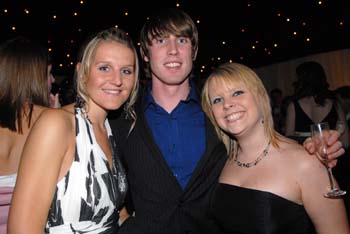 One of the survey questions asked students to rate their social life
Lancaster University has been ranked number 30 out of 106 universities in the UK for student satisfaction according to the first ever survey of its kind.
The survey was produced exclusively for The Times Higher Education Supplement and asked undergraduates to rate their institutions on 21 factors chosen by students themselves, including the helpfulness of staff, social life, the campus environment and student welfare.
Thousands of students took part, rating their universities in a new league table revealing which universities offer the best all-round student experience.
More than 22,000 full-time undergraduates were surveyed by Opinionpanel Research on behalf of the newspaper.
This year, for the first time, The Times Higher published scores for the top 50 universities in full.
Loughborough University was ranked first, followed by Cambridge and Glasgow Universities. Lancaster was ranked number 30, with Manchester University at 31 and Edinburgh University at 32.
There were 468 students at Lancaster who responded to the survey, which asked questions about everything from the workload, social life, welfare and amenities such as shops and sports facilities. The undergraduates were also asked whether they would recommend the university to a friend.
Before conducting the survey, Opinionpanel asked 1,000 students to answer an open question about ways in which their university contributed positively and negatively to their time as a student.
Their feedback identified 21 attributes against which students were asked to rate their institution.
Ben Marks, managing director of Opinionpanel, said: "Unlike the National Student Survey, this one reports at institutional rather than subject level. There is less detail on teaching and learning but more on the 'softer' elements of the student experience, which turn out to be really important to students."