Summer Schools for Gifted Children
01/19/2005 15:33:55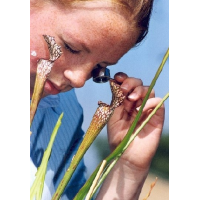 Lancaster University's Department of Continuing Education (DCE) is set to run an exciting programme of summer courses for 11 to 16 year olds.
Through DCE, the University has received £561,000 funding to run these prestigious summer schools for NAGTY, the National Academy for Gifted and Talented Youth in 2005, 2006 and 2007.
NAGTY, led by the University of Warwick, organizes summer schools which are designed to encourage and stimulate the top five per cent of the ability range of Britain's schoolchildren. Eight residential summer school courses are available across the UK in 2005, each running over 2 or 3 weeks.
Lancaster, which is the only North West University to be involved, ran its first summer school last year. This year the University departments offering courses will include History, Art, Sociology, Music, Religious Studies and the Institute of Environment, Philosophy and Public Policy, together with one course delivered in partnership with the Division of Mathematics Education at St Martin's College, Lancaster.
The summer schools will provide fun and challenging courses taught by national experts, with high quality university equipment, specially tailored to suit very bright young students. Students from across the UK will have the chance to mix with other gifted young people, to benefit from small class sizes and the expertise of top academics, and to study subjects that may not be available at their school in exciting and stimulating ways.
The initial application stage is from 17 Jan to 18 Feb for pupils and DCE is keen to recruit local school children to the summer schools.
How to find out more
You will find full details on the NAGTY website http://www.warwick.ac.uk/gifted/summer-school/index.htm and also here http://www.lancs.ac.uk/depts/conted/nagty/nagty_homepage.htm,
For information about the Lancaster summer school, contact Mary Candler or Fiona Frank at Lancaster University's Department of Continuing Education, email m.candler@lancaster.ac.uk or f.frank@lancaster.ac.uk , or call 01524 594894.
To read a story on Summer School 2004 log onto:
http://domino.lancs.ac.uk/INFO/LUNews.nsf/I/7FE5D32B7AFE41BF80256EF2004E2820