Leading The Way In Health Management
08/02/2007 15:45:15
Lancaster University has won funding for two major health research projects focussing on the leadership of service changes in the NHS.
The newly-established Academy for Health Leadership (AHL), based in the Management School's Leadership Centre, is being funded to research the impact of introducing a new range of Clinical Assessment, Treatment and Support Services or CATS for short.
CATS is being introduced in Cumbria and Lancashire to cut waiting times and increase patient choice. They will provide additional assessments, diagnostic tests and some minor treatments to patients after they have been referred by their general practitioner. Whilst the new services will be paid for by the NHS and will be free for patients to use, one of the main changes is that CATS will be run by an independent sector company, Netcare UK. The research will be designed to assess the impact of the new services for patients, GPs and local hospitals.
The Academy has also been awarded £110k for evaluating and expanding leadership development initiatives for the NHS.
The Academy for Health Leadership is chaired by Ian Cumming, Chief Executive of North Lancashire Primary Care Trust.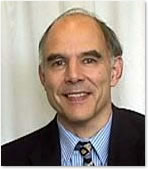 Dr John MacKness
Dr John Mackness from the Management School's Leadership Centre is the lead on behalf of the University. An Academy Board has been created which made up of 6 NHS Chief Executives and Lancaster University staff, including Dr. Steve Kempster, Director of Leadership Centre, Professor Anne Garden, Director of Centre for Medical Education and Jane O'Brien Director of Lancaster University's Centre for Training and Development (CETAD).
Dr Mackness said: "The Academy was formed in response to a request from the acute and Primary Care Trusts in the North West to help coordinate and focus leadership research and development in the NHS.
"Lancaster University is ideally placed to take this work forward thanks to the expertise and experience in both the Lancaster Leadership Centre in the Management School and the Centre for Medical Education, launched in 2006."