Inaugural Lecture - Professor Geraint Johnes
05/15/2003 11:25:13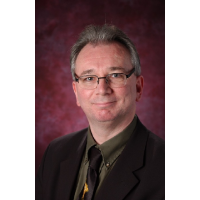 Professor Geraint Johnes will deliver his inaugural lecture entitled "We don't need no education" on Wednesday 21 May
Professor Johnes is the Associate Dean of Lancaster University Management School and he specialises in human resource economics, and has written numerous articles and several books in this field. He has been employed on consultancy and research projects for international organisations including the World Bank, OECD, EU, and is currently advising DfES, DTI and the Office of National Statistics on the evaluation of Britain's exports of educational services.
Geraint joined Lancaster University in 1982 and prior to this worked in the United States (at Dartmouth College and at Lehigh University), the Australian National University, and the Welsh Office.
The lecture is to be held in Faraday Lecture at 6pm.