Professor Cary Cooper to lead new Sunningdale Institute
06/24/2005 12:47:18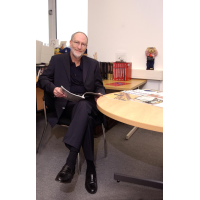 The Sunningdale Institute, a new virtual academy led by Professor Cary Cooper ( Professor of Organisational Health at Lancaster University) and managed by the National School of Government, is poised to bring the world's leading academics and industry figures together to advise on issues facing UK public sector organisations.
Managed by the National School of Government with the Cabinet Secretary as patron, the Institute will comprise Fellows with expertise relevant to the public service management. The group – to include internationally rated academics, industry figures and others with something to contribute to senior management development and public sector policy – is expected to be in place by autumn 2005.
The Institute will be a resource to officials formulating policy and strategy and working on resolving delivery issues. Fellows will initially be invited to contribute in four broad topic areas – Organisational Leadership; People, Organisations and Partnerships; Executing and Engineering Efficient Systems; and Futures.
Typically, contribution will include top level development through discussions and analysis of major issues, early thinking on policy areas and seminars and presentations for the Senior Civil Service and other key groups. Fellows will also be available as speakers, to lead research , to advise organisations and teams and produce advisory documents.
The idea for a virtual academy was first conceived by Professor Cooper following a UK study visit to US business schools. He explained : "The delegation wanted to know why we didn't have a business school of the calibre of Harvard or Standford in the UK. I explained that we had the talent but that it was scattered – there was no large pool of scholars and strategists to go to."