Honorary Degrees 2009
07/13/2009 16:35:02
The head of the global advertising agency Saatchi & Saatchi and a leading ballerina – both with Lancashire connections - were among six distinguished names awarded honorary degrees by Lancaster University this July.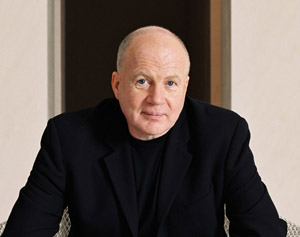 Kevin Roberts
Kevin Roberts is the New York-based CEO Worldwide of Saatchi & Saatchi. Before joining Saatchi & Saatchi in 1997, Kevin held leadership positions with four leading international companies - Gillette, Pepsi, Procter & Gamble and Lion Nathan - across Europe, the Middle East, Canada and New Zealand/Australia.
Born in Lancaster in 1949, he attended Lancaster Royal Grammar School.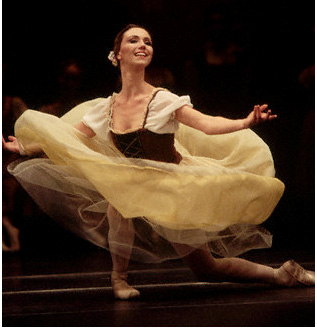 Fiona Chadwick
Fiona Chadwick was born in Lancashire and trained at the Royal Ballet School before becoming Principal with The Royal Ballet in 1984. She has danced in an exceptionally wide range of works, including "Swan Lake," "The Sleeping Beauty" and "Giselle". In the Frederick Ashton repertoire, she took the title role in "Cinderella" while her roles in the Kenneth MacMillan ballets include the title role in "Romeo and Juliet."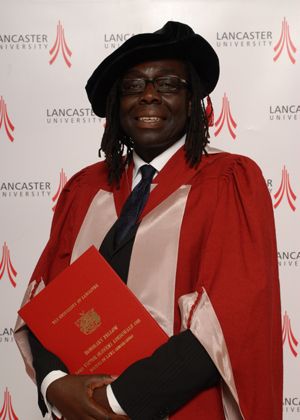 Lord Victor Adebowale CBE
Other recipients of honorary degrees included Lord Victor Adebowale CBE, Chief Executive of Turning Point, the UK's leading social care organisation, which has more than 200 services nationwide. Turning Point works with people facing a range of complex needs including substance misuse, mental health problems and learning disabilities.
In 2000, he was awarded the CBE in the New Year's Honour List for services to the New Deal, the unemployed and homeless young people. In 2001 he was among the first to be appointed as People's Peers and in 2007 became one of the Government's Social Enterprise Ambassadors.
Professor Sir James Drummond Bone FRSA
Professor Sir James Drummond Bone FRSA is a former Vice-Chancellor of the University of Liverpool and former Chairman of the Liverpool Capital of Culture Company. He was a Professor of English Literature at the University of Glasgow and is known internationally for his work on Romantic Studies, in particular Byron. He has held numerous high-level positions including President Universities UK, Vice-Chair the Northern Way and Chair UK Universities Research Reserve.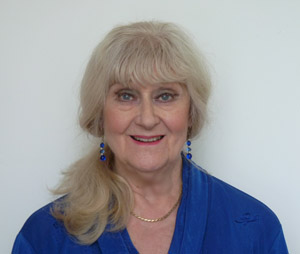 Mary Cadogan
Author Mary Cadogan has been writing, lecturing and broadcasting about children's literature since the 1970s. Her first book "You're A Brick, Angela!" was an immediate success and she has also written biographies of the authors of the Just William and Billy Bunter series.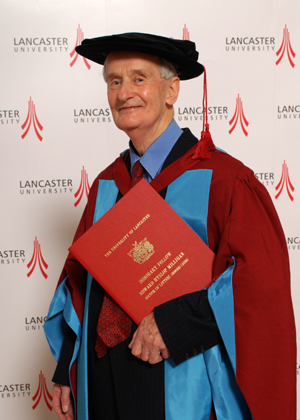 Edward Milligan
Eminent Quaker historian Edward Milligan is a former Librarian to the Religious Society of Friends in Britain. He is the author of the Biographical Dictionary of British Quakers in Commerce and Industry 1775-1920, with over 2,800 entries including many Lancashire cotton spinners, printers, grocers and brewers.
They all received Honorary Doctorate of Letters, except Kevin Roberts and Lord Adebowale, who received Honorary Doctorate of Laws.