Lancaster hosts mental health project
01/11/2006 09:47:47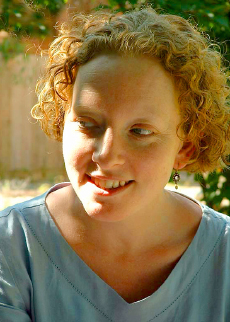 Jill Anderson, mhhe senior project development officer.
A national mental health learning and teaching project is now hosted at Lancaster University following a new appointment to the Department of Applied Social Science.
Jill Anderson, senior project development officer for the Mental Health in Higher Education Project (mhhe), relocated to Lancaster University from the University of Nottingham this January.
Mhhe aims to improve learning and teaching about mental health within higher education through regional and national workshops, a regular e-bulletin, case studies of learning and teaching, and its website. It is a UK-wide initiative funded by the Department of Health and the Higher Education Academy.
The project is managed by the Academy's subject centre for Social Policy and Social Work (SWAP) and has strong links with the National Institute for Mental Health (NIMHE) and the Centre for Interprofessional Mental Health at Birmingham University.
Bob Sapey, Head of the Department of Applied Social Science, said: "We are delighted to welcome Jill to the department. We are particularly pleased to be able to host her development work in this important field."
Jill would be delighted to meet colleagues in Lancaster who have an interest in mental health teaching.
For further information about mhhe go to: http://www.mhhe.heacademy.ac.uk
To find out more about the Department of Applied Social Science go to:
http://www.lancs.ac.uk/fss/apsocsci/