'DIY' techie innovators working with homeless on prototype healthcare tool
05/09/2012 00:00:00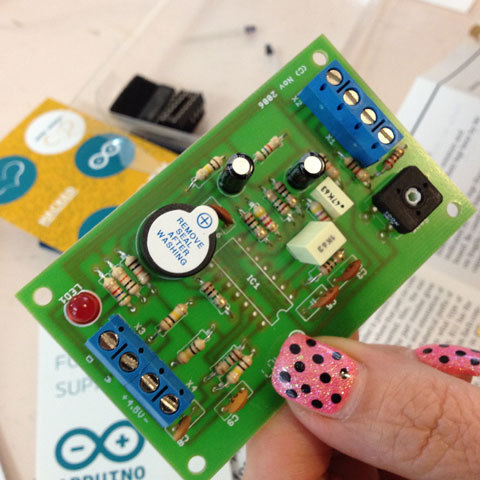 Lancaster University is bringing a new wave of citizen scientists together with the homeless in the North West to dream up new technology which could change their lives.
The eight-month research project called Patchworks will put homeless people in Lancaster and Morecambe in touch with a group of DIYBio innovators -  people outside official centres of academia who share and experiment with cheap, open source technology from free software to gadgets and games to meet citizens' needs in novel and sophisticated ways.
Signposts, a charity supporting homeless groups in Lancashire and Cumbria, and MadLab, a local community of DIYBio innovators, artists and designers, will work with Lancaster University researchers to design and develop a prototype tool using open source technology that can help to monitor and communicate their health and wellbeing.
The project is part of an ambitious £1.9m Engineering and Physical Sciences Research Council project called Catalyst which is led by Professor Jon Whittle of the Faculty of Science and Technology's School of Computing and Communications. Catalyst will be made up of series of short research 'sprints' designed to test the boundaries of existing communications technology and empower groups to change the world for the better. Patchworks is the first project.
Dr Rod Dillon, the medical biologist from the Faculty of Health and Medicine who is leading the Patchworks project, said: "Unlike other projects of this kind, Patchworks depends on the imaginations, experiences, design and manufacturing skills of homeless communities themselves. We are not telling people what we can do for them, we are asking what they need and working with them to create it.

"DIY Bio innovation is a fast growing, exciting movement which puts technology in the hands of everyone.  This project is about working with people to find out what they need and building it from the ground up as cheaply as possible.

"It will be a learning curve, we don't know what we will create yet but whatever happens we will have helped with the technical up-skilling of homeless people, understood more about what homeless people need from technology and found out more about applying DIYBio skills and concepts to bring about social change."

Sharon Calverley, Project Director at Signposts, said: "Patchworks is a really exciting initiative – there is amazing potential for the technical side of this project to make a real difference to homeless people.

"What makes it really brilliant is the idea of two groups from very different backgrounds working together for the benefit of a marginalised section of the local community."

More information can be found on the project website.