Lancaster University movers top HR lists
06/20/2007 14:55:10
Lancaster University Alumni have topped two high profile 'most influential' lists in the world of business.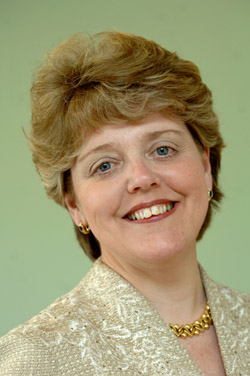 Clare Chapman
Lancaster University graduate Clare Chapman, director general of workforce in the Department of Health, has been ranked at number one in Human Resources magazine's list of the top 100 most influential HR people in the UK.
Meanwhile St Martin's College graduate David Fairhurst, senior vice-president and chief people officer of McDonald's Restaurants Northern Europe, was ranked as Personnel Today's top power player.
Mr Fairhurst, whose degree was accredited by Lancaster University in 1990, and Ms Chapman, a Lancaster University MA graduate of Management Learning, both appeared among the top five players in both lists.
Until February this year Ms Chapman was group personnel director for Tesco – the UK's largest private-sector employer .Today she is responsible for a workforce which includes 1.3 million NHS staff.
Cary Cooper, Professor of organisational psychology at Lancaster University, was ranked in the top 20 in both lists coming in at number 13 in the HR top 100 and number 18 among Personnel Today's top 40 power players.
Professor Cooper, who is also joint director of the Centre for Performance-Led HR at Lancaster University Management School, said: "Lancaster University Alumni are achieving amazing things in the business world - notably in human resources - and it is wonderful that they are being recognised in this way, their success adds further weight to Lancaster's 40-year tradition in pioneering research and teaching in Human Resources."