Engineering marks 40 years at the cutting edge
06/15/2009 14:23:35
Engineering at Lancaster during the 70's (image courtesy of the Engineering Department at Lancaster University)
Lancaster University is turning the clock back to the 60s this month as part of a week of celebrations marking the 40th anniversary of its Engineering Department.
The mud from Woodstock was barely dry when the newest engineering department in the UK opened its doors for the first time in October 1969.
Lancaster's first intake of Engineering students enrolled to take part in a new style of course, taking its lead from the demands of industry. The vision was to give graduates a head start in the work place by providing them with a broad base in civil, mechanical and electrical Engineering coupled with industrial links and experience.
Today the department has built up a strong reputation for innovative teaching and practical research in subjects ranging from renewable energy and nuclear decommissioning to particle accelerator engineering and high power radiofrequency engineering. And thanks to strong links with industry, Lancaster Engineering graduates are much sought after by major blue chip clients.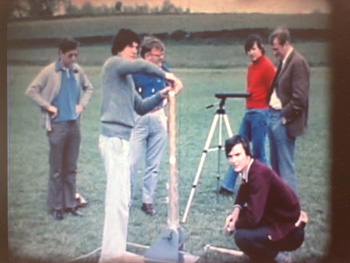 (image courtesy of Lancaster University Engineering Department)
Engineering graduates have gone onto work in senior positions in organisations from Rolls Royce to the British Antarctic Survey.
Notable alumni include Dr Bob Rimmer, Director of the SRF Institute at the Thomas Jefferson National Accelerator Facility, Virginia, USA and Peter Bowes, part of the Formula 1 team Force India, who graduated in 2000 with a 2:1 in Mechanical Engineering.
To celebrate their achievements over the decades, the department is hosting a week of Ruby Anniversary events beginning Monday, June 15, with a school visit day.
On Tuesday, June 17, the Engineering Department will be turning the clock back to the 1969. Students, staff and the University community will get the chance to look at how it all began and how the department has evolved through a display of photos in the Engineering building.
Also on Tuesday the Department will be hosting a talk by Prof. Philippe Lebrun, Head of the Accelerator Technology Department at CERN, about one of the most significant achievements in Engineering to date: The Large Hadron Collider.
Meanwhile, Formula Student racing cars designed and built by Lancaster students will be showcased in the Engineering building Foyer on Friday June 19. They will be also launching this year's entry to Formula Student.
The week of celebration ends with an Engineering reunion night at the Sugar House on Saturday June 20th.
To find out more info go to www.engineering.lancs.ac.uk