Biologist Wins Commercialisation Prize
06/16/2004 15:52:38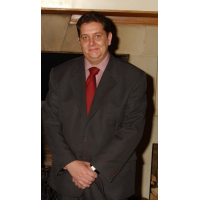 Lancaster University Biologist Mark Bacon has been awarded a Staff Prize for his environmental work with a leading national supermarket.
Dr Bacon, Director of teaching, innovation, development and enterprise at the new £25 million Lancaster Environment Centre at Lancaster University, helped establish and run courses on responsible production and farming for a number of Waitrose's suppliers. As a result of that work he has been awarded the Staff Prize for Commercialisation.
The week-long courses, which began in 2003, tackle issues such as food safety, food quality, the environmental impact of farming and responsible use of pesticides.
The tailor-made courses in Responsible Agronomy are delivered at Lancaster University allowing students to critically examine current practices within the industry and better understand emerging technologies.
Courses are delivered to both the retailer's own food technologists and their suppliers ensuring both groups receive the same training, which leads to a benchmark standard in agronomy, the science of crop production management.
Dr. Mark Bacon said: "Waitrose has a strong record in considering the environmental impact of farming and we are pleased that such a prestigious company decided to chose Lancaster to develop their training programme".
The Lancaster Environment Centre (LEC) brings together environmental researchers of international reputation from Lancaster University and the Natural Environment Research Council's (NERC) Centre for Ecology and Hydrology (CEH) to form one of the largest groups of its kind anywhere in Europe. The new £25 million building for the LEC contains state-of-the-art controlled environment facilities, specialised laboratories and cutting-edge equipment to allow integrative studies of terrestrial, aquatic and atmospheric systems.