Lancaster University opens new campus in India
11/04/2009 12:50:58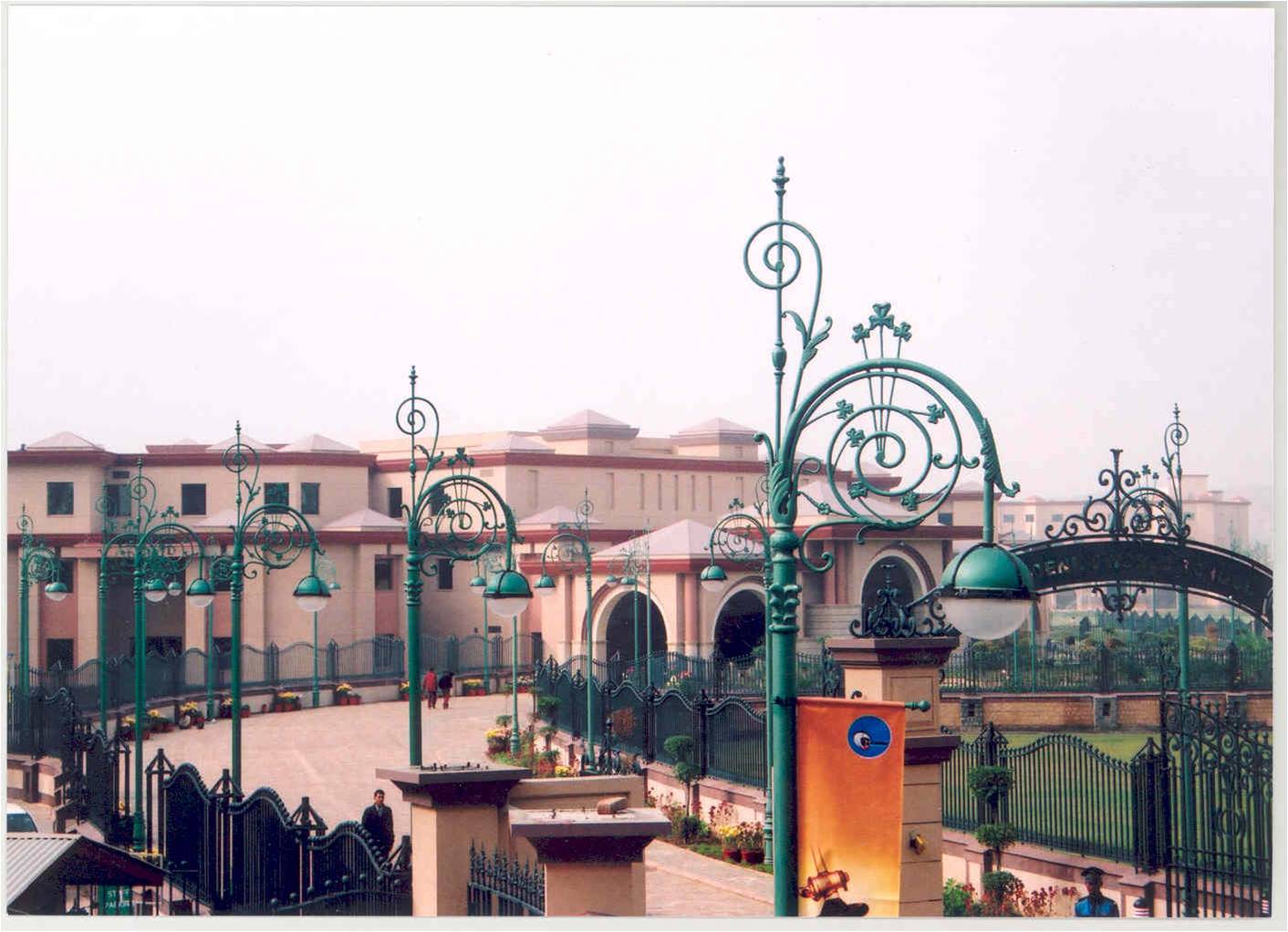 GD Education City in India
Lancaster University has formally launched a new campus in India which admitted its first cohort of 300 students in August this year.
The GD Goenka World Institute has been established to cater to the rising demand for quality higher education in India to provide avenues for higher education to its students in an environment that is conducive to learning and teaching , and to produce the business leaders of tomorrow. Lancaster is committed to bringing high quality higher education to India with its international partnership with Goenka
Lancaster University's Vice-Chancellor Professor Paul Wellings visited the campus in November to celebrate the launch with the GD Goenka Chairman, meet the High Commissioner and give a public lecture. Professor Wellings will also met with Lancaster Alumni in India.
Professor Wellings said: "We believe that the combination of Lancaster University's academic expertise and the GD Goenka Group's knowledge of India will provide people in India with a major new type of higher education opportunity."
Lancaster is the first and only university to deliver higher educational qualifications at the GD Education City in India, a 60 acre site located near Delhi. The Education City, is part of the new GD Goenka World Institute of Higher Education.
Lancaster University has been actively pursuing the setting up of a network of collaborative teaching and research partnerships in key countries around the world.
This year Lancaster University's world class Management School will deliver undergraduate and postgraduate programmes in India, including undergraduate economics and business economics, BBA business studies and a postgraduate diploma in business management.
A new 2 year global MBA will also begin in 2010 which will be mostly taught by Lancaster staff. Following graduation, students will receive a Lancaster University degree .
Lancaster has been ranked in the top 200 universities in the world every year so far by the Times/QS Global league table and in the top 200-300 in the global rankings produced by Shanghai Jiaotong University. Lancaster also tops all UK higher education league tables and , in the 2008 UK Government's Assessment of Research, over 90% of the research at Lancaster was found to be world leading or internationally significant with some key areas of research ranked top in the UK.
GD Goenka Chairman A.K.Goenka said that his team decided to work with Lancaster due to its reputation and the ranking it commands in comparison to other British universities.
Professor Paul Wellings said: "India has been very high on our priority list. We are delighted with the opportunity provided to us by the GD Goenka Group to establish a partnership for the delivery of undergraduate and postgraduate degree programmes in the capital of India.
"Equally important, it will provide staff from Lancaster University with opportunities to get to know and to work with Indian colleagues and students in the country and, by so doing, to learn more about the culture and education system of the magnificent country that is India."