Professor Cary Cooper joins Lancaster University Management School
10/27/2003 14:55:10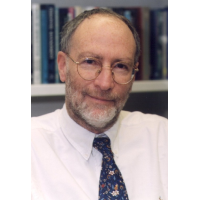 One of Britain's most quoted business gurus, Professor Cary Cooper, CBE, has joined Lancaster University Management School as Professor of Organisational Psychology and Health. Professor Cooper is currently president of the British Academy of Management.
Cary Cooper's new book 'Stress and Strain' has just been released. This is a guide which will be circulated to GPs across the UK. Cary is the President of the British Academy of Management, a Companion of the British Institute of Management and one of only 3 UK Fellows of the (American) Academy of Management.
Professor Cooper is a national ambassador for The Samaritans, Founding Editor of the Journal of Organizational Behavior, Co-Editor of the medical journal Stress Medicine, and Co-Editor of the International Journal of Management Review. He is the Editor, jointly with Professor Chris Argyris of Harvard Business School, of the international scholarly Blackwell Encyclopedia of Management and the Editor of Who's Who in the Management Sciences. He has been an advisor to the World Health Organisation, ILO, and recently published a major report for the EU's European Foundation for the Improvement of Living and Work Conditions on 'Stress Prevention in the Workplace'.
Professor Cooper won the 1998 Distinguished Service Award for his contribution to management science from the Academy of Management. In addition he is the President of the Institute of Welfare Officers, Vice President of the British Association of Counselling and Patron of the National Phobic Society. He is a Fellow of the British Psychological Society, The Royal Society of Arts, The Royal Society of Medicine, The Royal Society of Health, and an Academician of the Academy for the Social Sciences.