Come fly with us - student entrepreneurs of the future
02/21/2013 00:00:00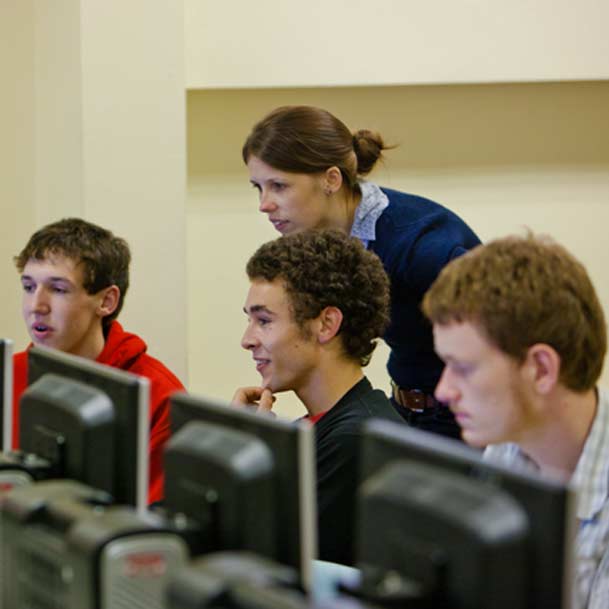 ​Sixth form students from across the North will have the opportunity to design their own airline at a Lancaster University Entrepreneurship Conference in March.
More than 150 year 12 pupils, studying law, business and IT, will take part in the unique event at Lancaster University Management School on 8 March.
The event, the first of its kind, has been organised jointly by the University's Student Recruitment and Outreach Team together with Career Academies UK, which helps raise young people's aspirations and bridge the gap between education and work by giving them access to the world of work.
Career Academies UK students are often from urban areas of social need who may have little family background of higher education.
This is the first time Career Academies UK have teamed up with a university to stage a conference.
Fittingly, former Lancaster University graduate and a former Careers Academies UK student Adam Hopley will welcome the students along with James McCreary the Chief Executive of Career Academies UK.
The students, who are all keen to further their knowledge of management, will then take up the gauntlet to fly high and design their own airline, determining strategy, markets, brand, logo, advertising and sales pitch.
The full day's activities will end with displays of their work and the opportunity to pitch their airline to a judging panel. The winning team will receive a prize.
There will be other talks throughout the day, including one from Lancaster University student Oliver Page, who runs his own company, NutKase Accessories, an online mobile accessories business.
Lancaster University's UK student recruitment and outreach manager Leanne Bates said: "The day is about raising aspirations and encouraging students to reach their potential and be the best they can be at university or work.
"It's also about encouraging them to have the confidence to apply to university and, in particular, a top ten university including Lancaster.
"The day will get them thinking about management, strategy, marketing, HR and they will all have different roles."
For more information please contact Leanne Bates on
is 01524 593196