Children's author at 400th anniversary conference on the Pendle witches
07/26/2012 00:00:00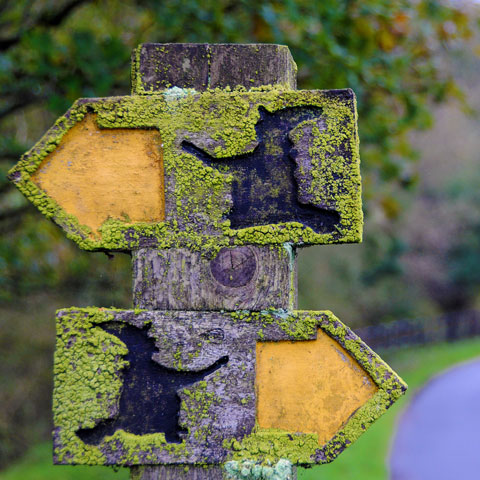 ​The children's author Joseph Delaney is among the star guests at a Lancaster University conference marking the 400th anniversary of the Pendle Witch trials in Lancashire.

Delaney is the author of The Wardstone Chronicles, a series of fantasy novels set in a fictionalised version of Lancashire.  The first book of the series, The Spook's Apprentice, is currently being made into a major Hollywood film entitled The Seventh Son, in which Julianne Moore will play the terrifying witch Mother Malkin.

Delaney will join the other plenary speakers – distinguished scholars of early modern witchcraft Diane Purkiss and Robert Poole  – and guests from all over the world attending the conference Capturing Witches: Histories, Stories, Images from  August  17-19, organised by the Departments of English and Creative Writing and European Languages and Cultures.

Professor Alison Findlay said: "The case of the Lancashire Witches and their supposed crimes interwove fact and fiction, local hostilities and more exotic ideas of witches' sabbats that were usually associated with continental witchcraft.

"This interdisciplinary conference uses the Lancashire witches as a focal point to engage with wider questions about witchcraft: its definitions as maleficium (evil doing) or demonology in trials, the various traditions of witchcraft across centuries and continents, and the ways in which contemporary practice engages with these."

The original trials took place at Lancaster Castle on 18-19 August 1612, and resulted in ten individuals being sentenced to death by hanging, while another died in prison.  The event was one of the largest and best-recorded witch trials in English history.

The conference will emphasise the connection between persecution of witches in the past and ongoing persecution in contemporary communities around the globe. There will be a section focussing on witchcraft in the developing world, featuring (among others) presentations by representatives of Stepping Stones Nigeria, a locally-based charity who work with persecuted children in sub-Saharan Africa.

Academic panels will investigate witchcraft in all areas of culture, from Wicca to Wicked.  There will also be creative sessions featuring local writers and artists including novelist Mary Sharratt and artist Sue Flowers. The conference team have been able to provide a small number of postgraduate and overseas travel bursaries thanks to funding from the Friends Programme.

The atmosphere of the time will be evoked with a guided coach trip around Pendle and Bowland visiting sites associated with the witches' trial and execution, and local people will collaborate in a performance of the 1634 play The Late Lancashire Witches at Lancaster castle.

There is also a special discount available to non-academics who live in Lancashire and who wish to attend. Please contact capturingwitches@lancaster.ac.uk or  visit the conference website.