Chancellor conquers the Shard
09/04/2012 00:00:00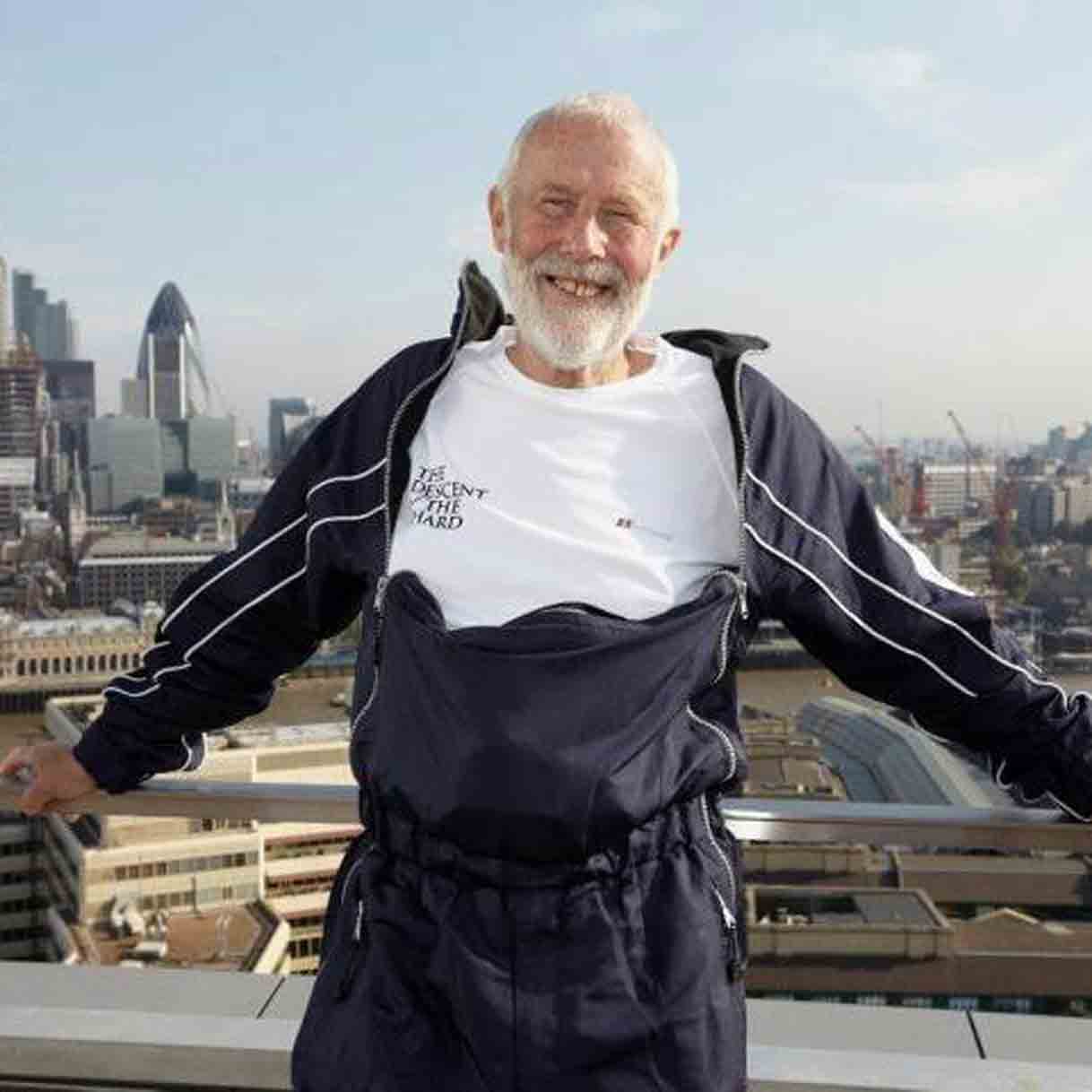 ​Lancaster University Chancellor and mountaineer Sir Chris Bonington has completed a charity abseil from the top of the tallest building in Western Europe.
Sir Chris, who joined a number of volunteers including HRH the Duke of York in completing the challenge on September 3, described the experience as unforgettable.
More accustomed to rock and ice than steel and glass, Sir Chris is Britain's most well-known mountaineer who has conquered many of the world's highest mountains including the first British ascent of the North Wall of the Eiger; the first ascent of The South Face of Annapurna and Everest in 1985.
Speaking after his abseil, which began 310m above ground, he said: "It was a fantastic experience.  The view from the top of the Shard is amazing – the whole of London is laid out before you, but everyone, including me was quite gripped up immediately before taking off down, but once started, it was brilliant and very easy. 
"I just had the top slot which was a 75m abseil down the glass of the Shard to where they had taken out one of the panes and you were pulled in.  It was very different from going down rock or ice, particularly as we were using a caver's rack, to diminish friction and heat.
"It's certainly something that I shall always remember and my respect goes out to my colleagues many of whom had never abseiled before. We also raised a lot of money – over £1,000,000 for the two charities – Outward Bound and the Royal Marines Trust.  They both do terrific work.
"It's in a really good cause, helping young people, many of whom come from disadvantaged backgrounds, gain confidence and find themselves – and also to help our gallant marines who've been injured in combat rebuild their lives."