How Volcanoes Work
11/21/2000 16:15:54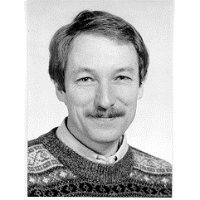 The Royal Society Bakerian Lecture - 'How Volcanoes Work' - will take place at Lancaster University and will be delivered by Professor Stephen Sparks FRS. It will be held in the George Fox Building on 5th December at 6pm. All welcome.
Professor Sparks, a Professor of Geology at Bristol University, will also receive an honorary degree from Lancaster University on 6th December.
He is a distinguished Physical Volcanologist and Chief Scientist at the Montserrat Volcano Observatory. Government agency adviser on hazard mitigation policy and Chairman of the Scientific Group advising the Governments of Montserrat and the United Kingdom during the volcanic crisis of the Soufriere Hill Volcano, Montserrat (1997 - 1999).