Creative Businesses Boost
06/13/2005 16:31:18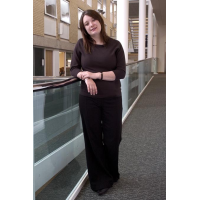 Creative industries in Cumbria and Lancashire are in line for a helping hand thanks to a new scheme pioneered by Lancaster University.
The Culture and Creative Industries Project, based in the University's Tourism Centre, has been set up to give some of the region's blossoming small businesses tailor-made support.
The project will target businesses from potters and painters to growing media companies and stately homes to help them make the most of their products and services. Businesses will benefit from access to in-house expertise at the University ranging from marketing advice to assistance with accessing supply and delivery chains.
The project, which aims to work in conjunction with existing business support services in the region, will also offer a series of other opportunities to the creative industry sector including networking events, targeted consultancies and travel bursaries.
Project co-ordinator Melloney Jewell said: "There are so many developing cultural and creative businesses already out there in our region. This project is about helping people in the creative sector share ideas and best practice. It is also about raising awareness of the opportunities available to them through the University. We have a lot to offer in terms of skills, knowledge and advice which could help many businesses move onto the next level."
Frank Dawes of Lancaster University's Innovation and Enterprise Unit, which is also working on the project, said: " The cultural and creative industries are an important part of the region's economy. This project offers people involved in these industries an opportunity to work with the University and benefit from the expertise we are able to offer. "
The scheme has been made possible thanks to funding from the Higher Education Innovation Fund, which is administrated by Higher Education Funding Council for England. The project will initially run for a year.