Ruskin and the banking crisis
03/01/2010 15:13:35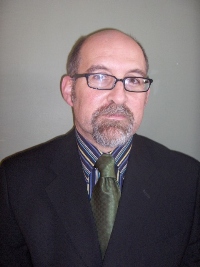 Professor Chris May
The work of Victorian thinker and critic John Ruskin makes perfect reading in today's economic climate, according to researchers at Lancaster University.
Writing 150 years ago the writer who is more often associated with art criticism and architecture launched a stinging attack on the flaws of capitalist economies and even predicted the banking crisis.
Not only did he warn how empty exchanges made on the trading floor would become divorced from productivity and void of wider value for society but he also highlighted the dangers of bonus and pay disassociated from social benefits.
When Ruskin first published his thoughts on political economy in The Cornhill Magazine in 1860 his views were met with intense hostility and sparked controversy. But since then his work has become overshadowed.
In an event to mark the 150th anniversary of Ruskin's all but forgotten work in this field, academics, journalists and economists are set to revisit Ruskin's thoughts on economics in an attempt to find answers to some very contemporary questions.
John Ruskin and the Modern World: Art and Economics 1860-2010, a symposium will be held at The Art Workers Guild, 6 Queen Square, Bloomsbury, London, Saturday, 6 February, 2010, 10.30 a.m. - 4.00 p.m.
High profile participants and speakers include: Frank Field MP; Andrew Hill of the Financial Times; David Barrie, former Director of The Art Fund; Jonathan Glancey of The Guardian, Howard Hull, Director of The Ruskin Foundation; Clive Wilmer from the University of Cambridge and Chris May and Stephen Wildman from Lancaster University.
Chris May, Professor of Political Economy at Lancaster University, said: "His words inspired Ghandi and were read by Tolstoy. His articles were considered so scandalous that publishers asked him to stop submitting material but until recently Ruskin's political economy had almost slid off the radar. He has been dismissed, ignored and eclipsed by Marx.
"In the wake of the banking crisis of 2008 and the recession that followed, there is renewed interest in asking questions of the current system. People want to know how it happened and why nobody saw it coming.
"Ruskin's political economy can help explain how this has come to pass, and also perhaps more importantly he can suggest a social response."
Professor Stephen Wildman, Director of the Ruskin Library, said: "Ruskin had such a varied intellectual output that his political economy has been neglected. We felt it was the right time to rekindle some interest in what he had to say. Some people might find it surprising how clear Ruskin was about the problems that could lead to banking collapse as long ago as 1860."
Professor May's paper on Ruskin's political economy will be published in the British Journal of Politics and International Relations - Volume 12 Issue 2 (May 2010).