Canadian writer at Lancaster University
09/03/2004 09:57:14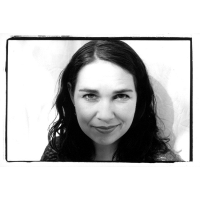 Canadian novelist and poet Aislinn Hunter is set to take up her post as writer-in-residence on Lancaster University's Creative Writing Programme in October.
Aislinn, who teaches creative writing at Kwantlen University College, Vancouver, will work with a range of undergraduate and postgraduate students in the Department for a term from October 1. She will also be performing at Litfest, Lancaster's literature festival, in November.
This residency is funded by the Canadian High Commission and is the first in what the Department of English and Creative Writing hopes will be a rolling programme of international writing residencies at Lancaster, enriching the cultural and creative life of the Department.
Dr Graham Mort, who is also director of post graduate studies in the Department of English Literature and Creative Writing, said: "This is a really exciting development for the Creative Writing programme and will bring fresh perspectives to bear on the creative process. We have a strong intake of overseas students on our MA programme next year and the exploration of writing through different geographical and cultural perspectives will be intensified by Aislinn's presence. In partnership with Litfest we've now secured funding for a Ugandan writer-in-residence for the spring term, so this is only the beginning of a new intercultural process."
Aislinn Hunter was born in Belleville, Ontario, and moved to Dublin, Ireland, for a few years before making her home in British Columbia. Before that she worked at CBC radio and taught as a sessional instructor in the Writing Department at the University of Victoria. Aislinn lives in Vancouver with her husband Glenn and her dog Fiddler.
Her first novel Stay was short-listed for the Books in Canada/Amazon.ca First Novel Award while her poetry book Into the Early Hours was winner of the 2002 Gerald Lampert Award and was short-listed for the Dorothy Livesay Poetry Prize. Her latest book - The Possible Past is due out this month.
For more information about Aislinn see: http://www.aislinnhunter.com