Health Development Agency
03/07/2001 12:07:20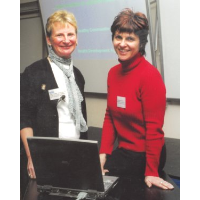 The national Health Development Agency (HDA) launched its North West Office at the Public Health and Health Professional Development Unit at the University of Lancaster on Tuesday 27th February.
The North West Office will be staffed by a Regional Health Development Specialist and an administrator with responsibility to develop public health policy.
This work will complement the functions of the HDA which are establishing evidence of what works to improve health and reduce inequalities; Advising on developing and setting standards for public health practice and developing the capacity and capability of the public health workforce.
Dominic Harrison Regional Health Development Specialist for the North West said : 'We are delighted to be launching the Health Development Agency in the North West today. The North West has a long history of innovation in Public Health development but the public health challenges in the North
West region are still enormous. The HDA can make a difference to the health of the people of the North West by helping government, industry ,voluntary sector and local communities create healthy environments for people to
live in. This will involve developing public health standards, training a wide range of people in public health skills and providing the evidence base of what works best to improve health and reduce inequalities.'