Jackee Budesta Batanda
01/07/2005 15:43:38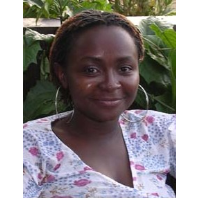 Ugandan prose writer, Jackee Batanda, will join the Department of English and Creative Writing from January to March 2005.
This residency is a partnership between Litfest and Lancaster University and has been funded by the Arts Council North-West, the British Council and Lancaster University.
Jackee will be resident at the University where she will embark upon writing commissions for Litfest and the Crossing Borders African writing project.
She will work with students of Creative Writing and African Literature in the Department; she will also work with selected writers on a new project. 'The Big Picture' in the North West area.
Jackee will return to the UK to perform at Litfest in November. She arrives on January 14th.
http://www.crossingborders-africanwriting.org/writers/?p=C250200911368201DAyYg289DD07