Rita says goodbye after 27 years
07/29/2004 12:18:02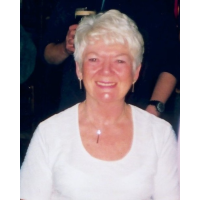 Communications and Marketing Divisional Officer Rita Cardwell may be retiring – but she's not planning on slowing down.
Rita, 61, who has worked at Lancaster University for 27 years, has a busy and action-packed retirement in the pipeline – daily trips to the gym, walking in the Lake District, learning digital photography, cake-making, gardening and crown green bowls.
"These are all the sorts of things that I want to do more of," said Rita. "And now I'll have the time and freedom to do them. I've loved my time at the university and I don't think it's sunk in yet that I'm leaving, but I'm not the sort of person to sit on my backside – I've got lots of jobs to do and lots of friends to catch up with."
Rita started her career at the university in Establishment – now Personnel – and then moved to the Payroll Department. She spent eight years at the sports centre before going to University House and the Finance division. She has worked for Marketing and Recruitment Director John McGovern for four years.
"It has been a very varied career at the university – I've worked in a lot of different departments and met an awful lot of nice people," she said. "I've seen many changes over the years – the university has grown tremendously and life seems a lot faster paced now. I'll miss the people but I won't miss the work or the stress!"
During her time at the university she has played for the staff badminton team and been involved in Roses weekends. She added: "I have enjoyed contact with the students and the different societies, and the social side of university life."
Rita began her working life in 1961 in the control room at the Fire Service in Lancaster, but took a break to have a family before joining the university. She has two grown-up children and seven grandchildren who live locally.
In her spare time she has become an accomplished cake-maker and icer – she is a member of the Icing Guild and makes a wide variety of cakes professionally – including wedding, birthday and graduation cakes. She is also a keen crown green bowler, playing for two teams at the Lune Road club, and is qualified at massage.
She plans to keep in touch with friends from the university and may even be popping back from time to time to do some work. "This isn't the last you've seen of me!" said Rita. "I'll be spending a couple of weeks unwinding and then I'll start getting busy again."