New Vice-Chancellor
09/30/2002 15:39:12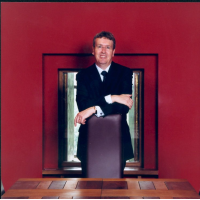 Professor Paul Wellings officially became Lancaster's fifth Vice-Chancellor on October 1st. Professor Wellings, who was previously Deputy Chief Executive of Australia's Commonwealth Scientific and Industrial Research Organisation (CSIRO) based in Canberra, is looking forward to his new role.
"We begin the academic year on a strong footing. The recent Sunday Times league table suggests that we have consolidated our spot in the "Top 20" universities. We need to keep building on these efforts to maximise our reputation.
We already have an excellent track record in the quality of our teaching and research. We now need to integrate these activities with a new trust focusing on the route to adoption of our ideas, technologies and products."