Hotel Methuselah - Nuffield Theatre presentation
04/19/2005 14:40:44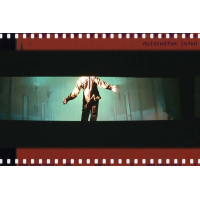 Hotel Methuselah, imitating the dog's fifth major touring project, is coming to The Nuffield theatre, Lancaster from 28 – 30 April. itd use a variety of media to create strange worlds, within which public and private obsessions - identity, death, love and sexuality - are explored.
Made in collaboration with director Pete Brooks, Hotel Methuselah is a surreal ghost story told between the stage and the screen. In an imagined European city in the throes of civil war, a hotel porter attempts to piece together a history that has been fragmented and partially erased by the trauma of the conflict. Helped and sometimes hindered by a succession of strange guests, he wanders the corridors of this shrapnel-scarred building, looking for the clues that will lead him back to the life he once led.
Hotel Methuselah combines stunning filmed images, innovative staging, original sound and tightly choreographed live action. The action occurs against a cinema-sized screen, allowing for special effects and dramatic shifts of perspective, while the performers skilfully interact with the filmed images. This extraordinary fusion of performance and cinematic imagery conjures up a darkly comic and out-of-joint world in which people and places are never quite what they seem.
Hotel Methuselah has been commissioned through the Nuffield New Works programme.
"Bold and refreshing… a gripping and original piece of theatre." - Total Theatre (on Ark)
Nuffield Theatre, Lancaster University, Box Office 01524 594151.