Lancaster University Art Degree Show - STUDDED…..star studded
06/08/2004 11:29:45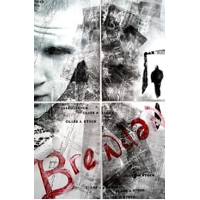 Lancaster University's 2004 Art Degree Show Studded, offers an illuminating experience. Created by final year students, it celebrates the diversity of fine art practice.
Stars are the very essence of sustainability. All of the students in Studded present an art that is sustainable; not bound by discipline, subject, or tradition but solid in its premise, its values and aims. Each artist in this exhibition has produced work that shines in its intensity and shows that they are all aiming high to find their own voice in the contemporary art world.
The title of the show was derived from the star theme of fundraising activities. A star was drawn on Morecambe beach as part of a national event - The Big Draw, a star of coins was created on campus, star songs were sung by talented students, and most excitingly, world renowned artists provided star artworks to auction for this show. Special thanks therefore must go to the three internationally acclaimed artists, Antony Gormley, Andy Goldsworthy and Lubaina Himid, who donated work to the students. The input from each of these artists is very much appreciated. This year 25% of the monies raised will be donated to CancerCare, a local charity which is part of the National Campaign fighting cancer.
The chemistry of the group creates ideas that are brighter than ever - there is no black hole of creativity.
Open for this exhibition: Tues 15 – Wed 23 June 11am–4pm & late on Thurs 17 June, 6-8.30pm. Closed Sunday. ADMISSION FREE.
Peter Scott Gallery, Lancaster University, LA1 4TH. Tel: 01524 593057
www.peterscottgallery.com