Strengthening links with Industry
02/05/2004 13:53:26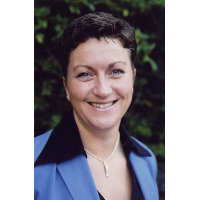 The Business Enterprise Centre (BEC) has recruited Ruth Slater as Knowledge Transfer Partnerships Business Liaison Officer. Ruth has been involved with TCS/Knowledge Transfer Partnerships for over 16-years and she will disseminate her knowledge of the Partnership as part of the BEC team. Her role is to successfully guide academics, industrial partners and graduates through the process, making use of her wealth of experience working with industry and funding schemes to ensure the success of each project.
BEC is strengthening links with industry is through Knowledge Transfer Partnerships, formally Teaching Company Scheme, a government-funded scheme that enabling academics to work in partnership with SMEs to find practical and innovative solutions for a specific project. A graduate is employed and supervised by Lancaster University and is seconded full-time to the company to act as an expert consultant.
Ruth and Dr. Clive Price from Biological Sciences have secured a Knowledge Transfer Partnerships grant of £135,323 to work with Micap Ltd - a North West based biotechnology company, on the development of novel encapsulation technology to protect and control the release of active ingredients in a wide range of commercial applications.
The University has been very successful at this scheme, winning the national TCS Programme and Engineering Excellence award in 2002.
Previous projects have included the development of a new product for the cleaning industry to exploit a new niche market both nationally and internationally and a new methodology for flexible data distribution, both highly beneficial to the companies.
If you are interested in finding out more about Knowledge Transfer Partnerships please contact Ruth on 01524 594846 or r.slater@lancaster.ac.uk or see www.bec.lancs.ac.uk