Professor Ruth Chadwick, Inaugural Lecture, "Telling the Truth about genomics"
02/03/2004 09:41:06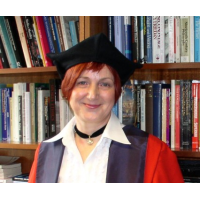 Professor Ruth Chadwick, Professor of Bioethics will deliver her Inaugural Lecture, entitled "Telling the truth about genomics" in the Faraday Lecture Theatre, on Wednesday 11th February 2004 at 6.00pm
Ruth Chadwick is Professor of Bioethics and Director of the ESRC Centre for Economic and Social Aspects of Genomics at Lancaster University. Ruth arrived in Lancaster in 2000, after holding positions in Liverpool, Cardiff and Preston.
She has co-ordinated a number of projects funded by the European Commission, including the Euroscreen projects (1994-6; 1996-9) and co-edits the journal Bioethics. She is a member of the Human Genome Organisation (HUGO) Ethics Committee (Vice-Chair since 1999), the Food Ethics Council, the Advisory Committee on Novel Foods and Processes, the Standing Committee on Ethics of the Canadian Institutes for Health Research, and the Medical Research Council Advisory Committee on Scientific Advances in Genetics. Ruth was also editor-in-chief of the award winning Encyclopedia of Applied Ethics (1998), and is an Academician of the Academy of the Learned Societies for the Social Sciences.
Current research grants include (with Oxford and Sheffield) the Wellcome Trust Electronic Bioethics Resource and she is a partner in the North West Genetics Knowledge Park (NoWGeN).