Helping students make the most of their Lancaster experience
08/13/2004 12:47:04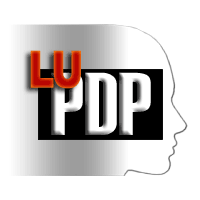 This October Lancaster University is launching a new on-line system for Personal Development Planning (LUPDP).
Starting with this year's intake of undergraduates, students will be able to engage in a structured process and keep their own private and confidential on-going record of the skills and subject knowledge they acquire while studying for their degree.
The LUPDP system not only makes the elements of each individual student's degree more explicit, to encourage a greater understanding of what they will gain from this learning experience, it also engages with broader, non-academic experiences. These could include work experience, membership of College committees, sports and social clubs as well as a host of other activities.
Being at university means more than just getting a degree. It's a time for gaining more self-awareness, making new friends, learning a whole host of new life skills and building greater confidence. LUPDP supports this whole experience and provides students with the means to acquire a valuable resource of personal, work and study information that is needed when filling in effective application forms for employment, post-graduate study, graduate training schemes and for compiling CVs.
To see how the Lancaster University Planner could work for you, you can access the LUPDP website at http://lupdp.lancs.ac.uk