Warning on Climate Change
05/04/2007 12:43:53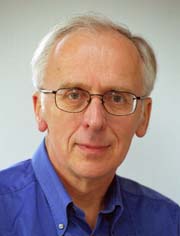 Prof Roger Kemp
A Lancaster University expert is warning that the Government's targets on climate change will only be met if car usage falls every year for the next 30 years.
Prof of Engineering Roger Kemp said policies on housing and land use must be changed to reduce the need for commuting.
He was speaking as part of The Royal Academy of Engineering's response to the publication of the Intergovernmental Panel on Climate Change (IPCC) working group three report.
Prof Kemp, who is a Fellow of the Academy, said: "The report points out the high growth in emissions from transport which, in the UK, has been a steady 2% per annum for 30 years.
"If the Government's aspirations are to be met, this growth must be reversed and we need to see a 2 per cent reduction per annum for the next 30 years."
He said there is no "magic" technological solution to the problem of climate change.
"The IPCC identifies better use of existing technology, such as more efficient vehicles, rapid public transport and a growth of non-motorised transport. We support these conclusions but they will only be effective if linked with measures, such as land use and housing policies and location of schools, hospitals and shopping centres, that reduce the need for travel - particularly commuting - and that encourage motorists to drive smaller and not just more efficient vehicles."
The Vice-President of the Academy, Dr Sue Ion, said this was the most important report from the IPCC because it advises policymakers what they can do to tackle the problem.
Dr Ion said: "It also carries stark warnings about the fact that although some reductions in emissions have been observed in some regions, the scale is not large enough to make a difference."
She said that a major effort will be needed and new technologies will have to be brought to bear in transport, housing and industry, including a shift from fossil fuels, more efficient lighting, insulation and ventilation and electrical appliances, and smart metering.
She also welcomed the IPCC's support for carbon capture and storage, advanced nuclear power and advanced renewable sources of energy.