LUMS HR experts named 'Top Thinkers'
06/09/2008 14:45:25
Lancaster University Management School professors Cary Cooper and Paul Sparrow have been named among the 'top 25 thinkers' in the world by Human Resources (HR) magazine.
Cary Cooper, Professor of Organisational Psychology and Health, is ranked at number 5, with Paul Sparrow, Professor of International HRM and Director of the Centre for Performance-Led HR, at 22. Lancaster is one of only two business schools to boast more than one entrant in the league table.
The ranking, now in its third year, uses the following criteria:
Visibility: there is a consistently high level of visibility of the individual's name and ideas
Originality: the individual's ideas and practice have consistently been distinctive, and stand out in the field
Personal influence: the individual has the emotional intelligence and business knowledge to lead others and gain followers through their ideas or practice
Practical relevance: the individual's ideas address key issues currently facing organisations.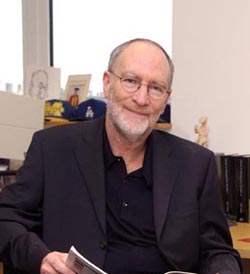 Professor Cary Cooper
Cary Cooper is one of the most prolific commentators on workplace psychology issues. He has written over 100 books on a variety of HR issues and was awarded a CBE for his contribution to organisational health. In 2007 he was presented with the Life Time Achievement Award by the British Psychological Society (occupational psychology division) for his contribution to occupational psychology and received an Honorary Fellowship of the Royal College of Physicians for work in the field of organizational and occupational health. He is currently heading the science team of the government's Foresight programme on Mental Capital and Well Being, is President of the British Association of Counselling and Psychotherapy and Chair of The Sunningdale Institute in the National School of Government, a think tank working with senior civil servants on management, organization and HR issues.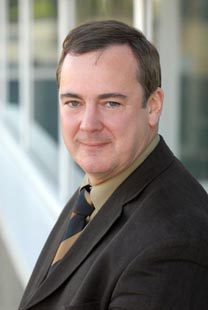 Professor Paul Sparrow
Paul Sparrow is at the forefront of research into International HR practice. His current research projects include employee engagement and the profit chain, employee engagement, talent management, and social networks within HR functions. Forthcoming publications include the Research Handbook of International Human Resource Management. He is an expert advisory panel member to the Government's Sector Skills Development Agency, has been voted a Fellow of the Chartered Institute of Personnel Development, and will serve on the Advisory Panel for its Shaping the Future research programme.
HR magazine also produced a ranking of the top 25 practitioners. Links to LUMS are strong here too. Ranked number 1 is David Fairhurst, Senior VP and Chief People officer for McDonald's Restaurants Northern Europe. David is a Lancaster alumnus, and is an Honorary Fellow of the Centre for Performance-Led HR (McDonald's is a sponsor of the Centre). Ranked at number 6 is Clare Chapman, Director General of Workforce, Department of Health. Clare is a graduate of the MA in Management Learning at LUMS. Ranked in second place is Neil Roden, Group Director HR for the Royal Bank of Scotland, another sponsor of the Lancaster Centre for Performance-led HR.